local

According to police, the driver accidentally hit the gas instead of a break.
According to police, a woman who was training to drive in a Wyoming cemetery in Melrose, instead of a break, suddenly pressed the gas, threw a few gravestones, and damaged her white Range Rover.
According to Lt. David McKee, the first respondents were called to the cemetery on Saturday at about 2:30 p.m.
He said police severely damaged an SUV and several gravestones. Photographs from the scene show at least five destroyed monuments.
McKee said the woman, who has a license, is learning to drive with a licensed driver. There are currently no charges, he added. The driver's name was not released.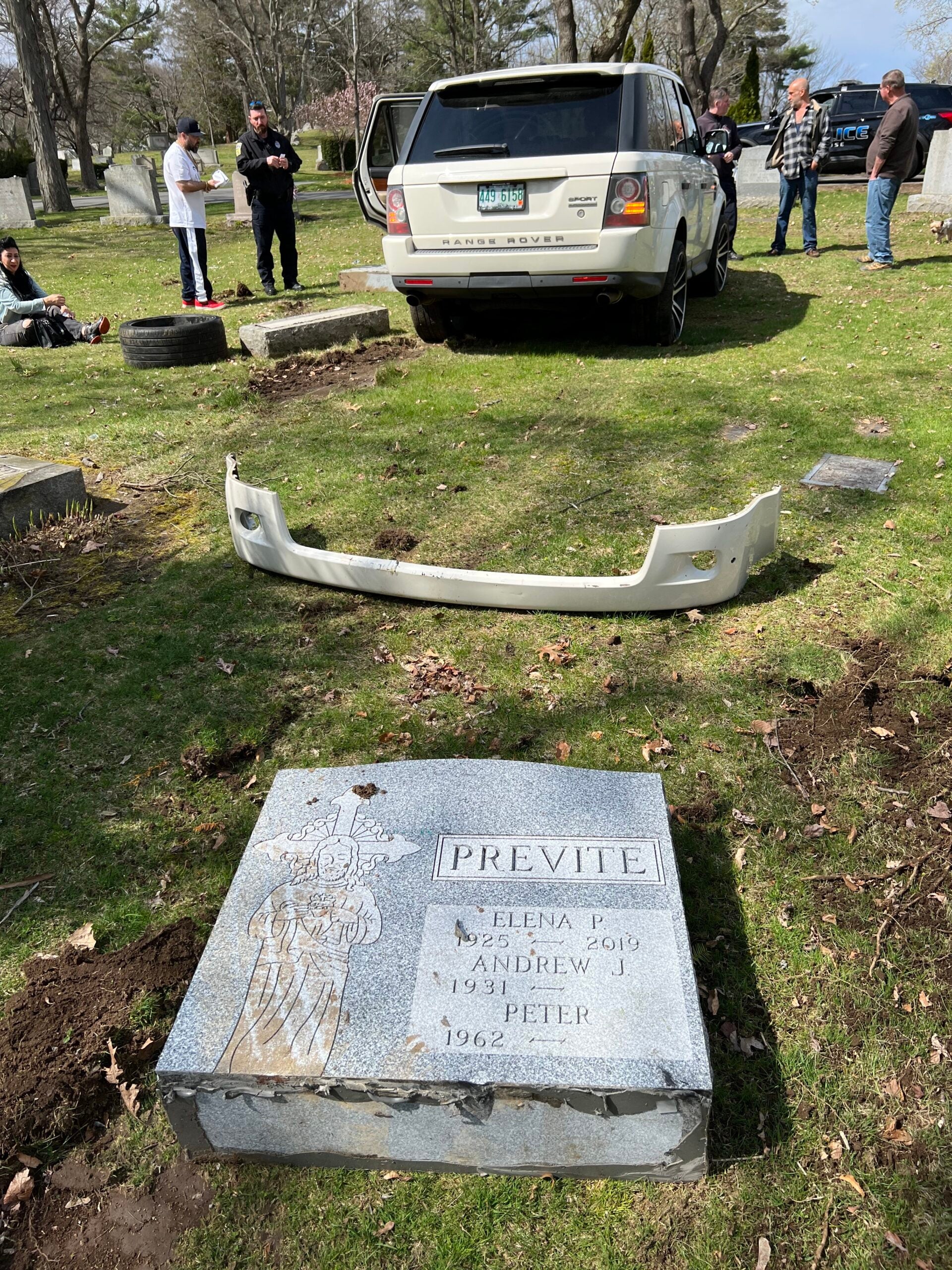 According to Mackie, the Range Rover was pulled from the scene. Photographs from the scene show it lost a wheel and several other parts.
No other information was immediately available.
Ballot registration
Stay up to date with all the latest news from Boston.com