In a historic bank building, 120 kilometers north-west of Melbourne, 16 rooms filled with bookshelves now house 140,000 Chinese language books.
The library, named Xin Jin Shan, based in the regional Victorian city of Ballarat, houses the largest collection of Chinese books in the Southern Hemisphere.
Some of the books are one-of-a-kind — the only copy in world.
A Chinese bible from 1857 used by Chinese goldminers, donated by the National Trust of South Australia, is the only copy in Australia.
Founder of the Xin Jin Shan library Haoliang Sun, a philosopher and educator, amassed his collection over more than 20 years and, following his retirement, has dedicated this latest chapter in his life to creating the library.
He donated 10,000 of his own books to the library after he closed his Chinese book shop in Melbourne's Mount Waverley 20 years ago, and the rest have been donated by people in the Chinese community and Chinese book publishers.
Mr Sun has been spending every morning moving, sorting and cataloging books to prepare for the new library's public opening later this month.
He aims to transform the historic building — on the corner of Lydiard and Sturt streets — into a major Chinese language, education, art, culture and history hub.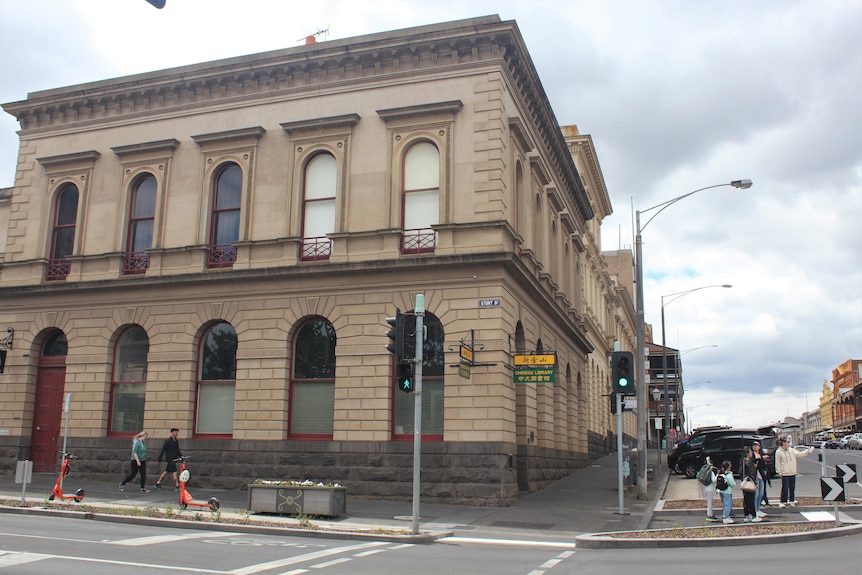 He expects the centre, set to open to the public after Chinese New Year celebrations on January 22, will attract thousands of people from across the world.
Academics, museums, national trusts and universities are already recognizing it as one of the most significant sites for Chinese culture in Australia.
New Gold Mountain
For Mr Sun, moving his collection of books from Melbourne to Ballarat made perfect sense, almost like coming full circle.
The library's name, Xin Jin Shan, means New Gold Mountain, which was the nickname given to Ballarat by the Chinese during the 1850s gold rush.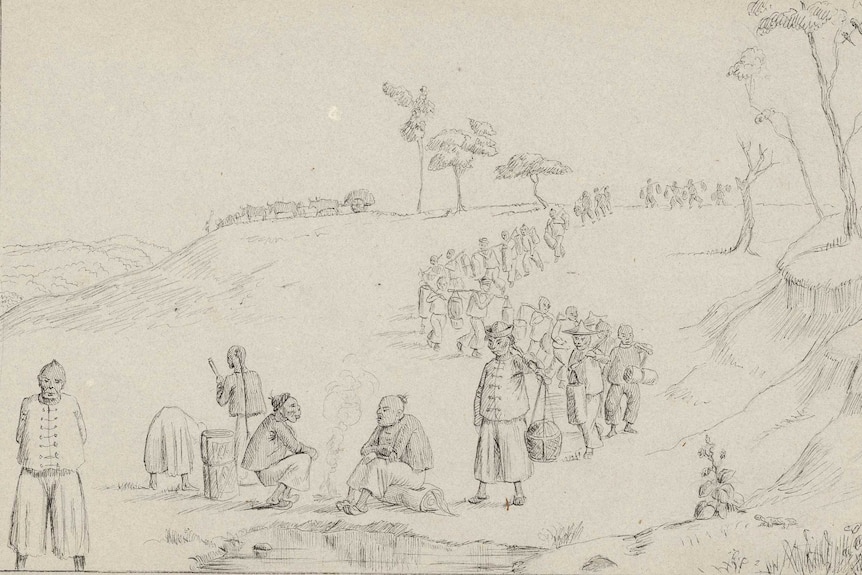 "I am very happy," Mr Sun said.
"Ballarat's Chinese community has given us big support."
Chinese Australian Cultural Society Ballarat president Charles Zhang and Mr Sun formed a vision to create the best Chinese education and cultural center in Australia.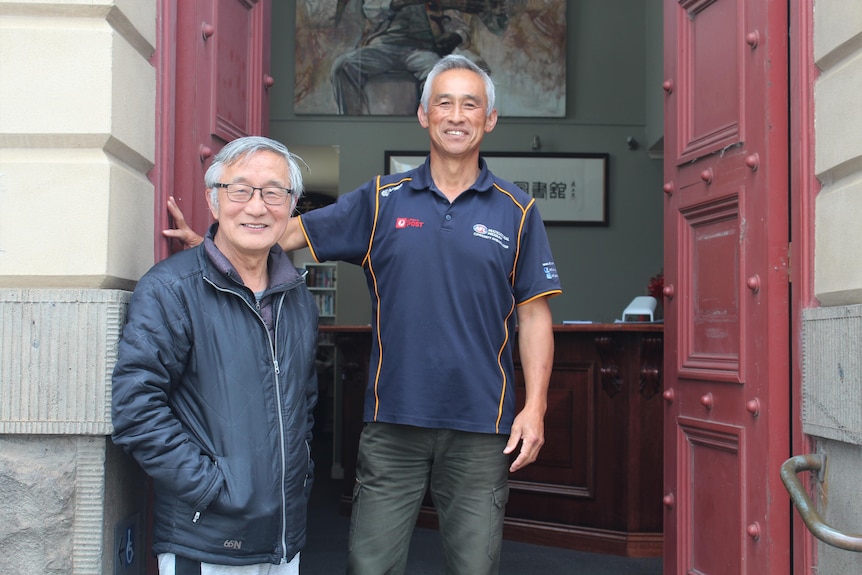 "We wanted to raise the library to another level … give it new life as a multi-function centre," Mr Zhang said.
"This place will be the center for Chinese activity in Victoria."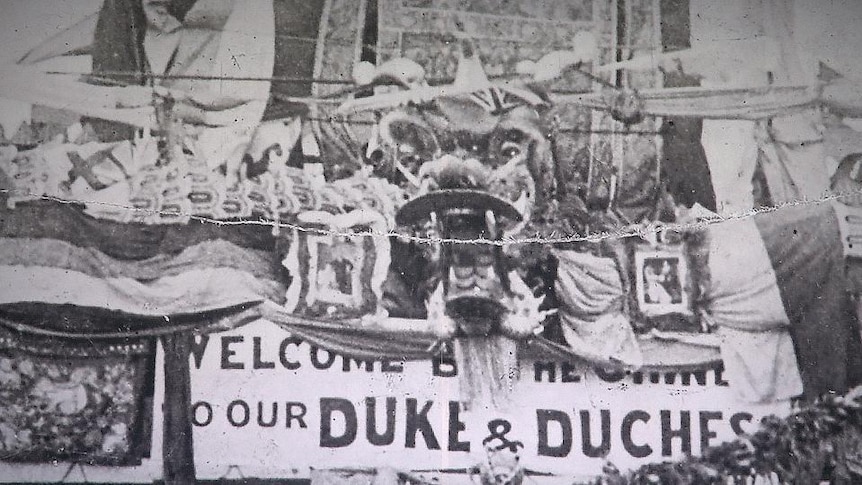 The society's local vice-president, Michelle Phillips, said the center would be a huge asset to Ballarat, due to its strong Chinese history.
Ballarat became a thriving Chinese colony in 1854 when thousands of migrants flocked to the goldfields.
Tens of thousands of Chinese tourists already visit the city each year to learn and celebrate this history, at popular tourist attractions Sovereign Hill and the Gold Museum.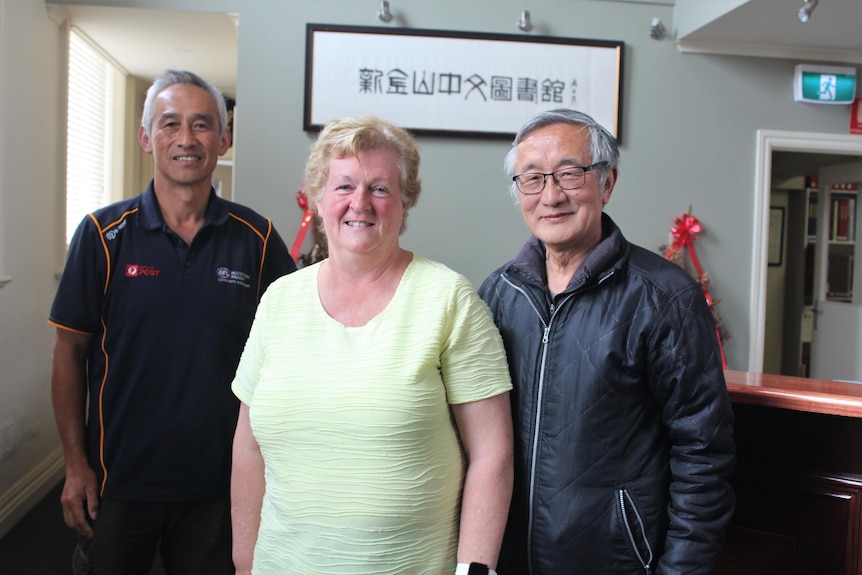 A visitor drawcard
There have already been many requests by Chinese groups, researchers and professors to search through the library's shelves.
Mr Sun and Mr Zhang anticipate thousands of visitors will travel to the site from around the country and overseas to access books they cannot find anywhere else and admire the extensive collection.
The library is partnering with schools across regional Victoria to offer excursions for Chinese language students.
The center also houses significant artworks.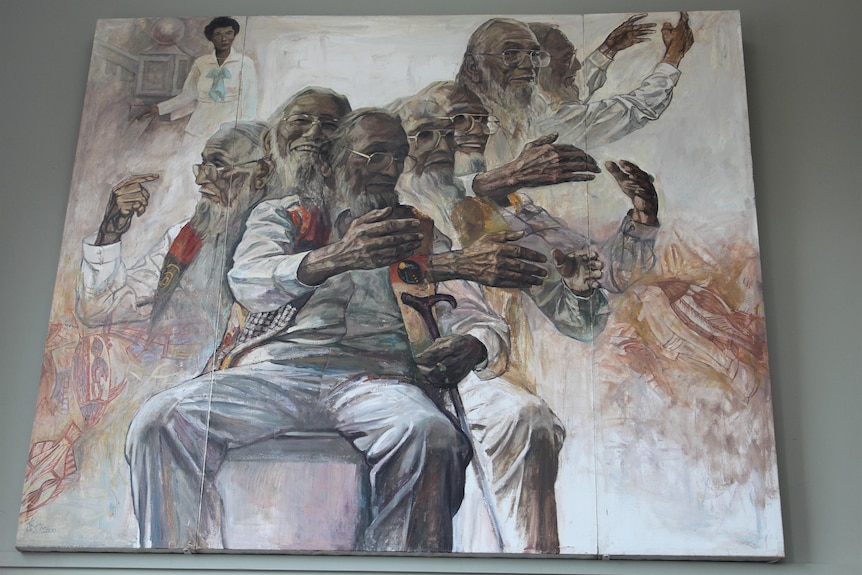 A large striking painting is the first sight for visitors as they walk through the large timber doors into the building.
It is a depiction of New South Wales Aboriginal elder "Guboo" Ted Thomas, who had Chinese ancestry, by respected artist Shen Jiawei.
The work was donated by the Queensland State Library.
Along one wall of the building near the entrance is a display of items significant to Chinese history in Ballarat.
A team of 48 volunteers will staff the library once it officially opens its doors to the public later this month.
Western Sydney University education professor Jinghe Han said Australia was lucky to have Xin Jin Shan, and not just for its significant book collection.
"This library is a hub of intellectuals," she said.
"Those who will serve in the library are retired professors, educators and other knowledgeable workers of Chinese background with some kind of expertise in this area."
A team effort
Mr Sun first toured the old bank building in 2020, after COVID-19 forced the closure of the Melbourne library where the books were stored.
He said he immediately thought it was a perfect fit so he purchased the building as a gift to the community.
During a period of three weeks in mid-2022, a team of 30 volunteers moved tens of thousands of books from Melbourne to the library's new home.
Mr Zhang, who drove a truck back and forth, said it was a remarkable team effort.
"They came in day and night to open the boxes and start sorting through the books," he said.
"We were basically running 24 hours a day to be able to move all these books into this building."
Volunteers have been working since to catalog all the books in a library system, put codes on them, and sort them into appropriate rooms and shelves.
There are sections on education, Chinese literature, world literature, biography, humanities, sociology and philosophy, which is Mr Sun's favorite.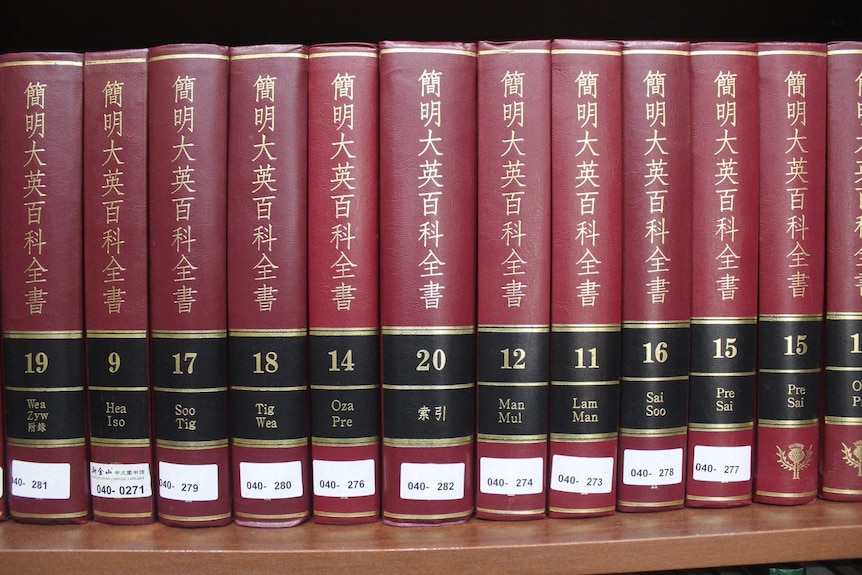 They still have a lot of work to do to prepare for the public opening.
"We have too many books," Mr Sun said laughing.
Library's new chapter
Mr Sun previously housed his collection of books in a Melbourne library while he worked in a voluntary position as chairperson of a Chinese language school — a position he retains.
The school, Xin Jin Shan Chinese Language and Culture School which is partially taxpayer-funded, came under scrutiny in 2019 after an independent audit uncovered financial mismanagement and called for further investigation.
Mr Sun was not responsible for day-to-day operations at the time of the 2019 audit.
A 2021 auditor's report showed the language school was now compliant in all areas except two where recommendations for change were made.
The Australian Charities and Not-for-Profits Commission lists the Xin Jin Shan Library as a separate entity from the Xin Jin Shan Chinese Language and Culture School.
Mr Sun said the library had always been a separate entity from the language school and he was confident the library committee had the correct governance processes in place to accept and record monetary donations in line with charity guidelines.
.