Most people dream of being in a position to positively impact lots of lives.
But for Thibodaux Elementary School teacher Erica Richard, that dream is a reality — a reality which she does exceedingly well.
Richard has been a teacher for the past 18.5 years with the past 3 of those being spent in her current home at Thibodaux Elementary.
Richard's passion and love for her work was recently recognized as she was named Lafourche Parish's Elementary School Teacher of the Year, which will allow her to represent the parish at a statewide level. Richard told The Gazette this week that to earn the award is something she cherishes.
"I'm still in shock," she said. "It feels amazing to be recognized by my coworkers, my school and now, my parish."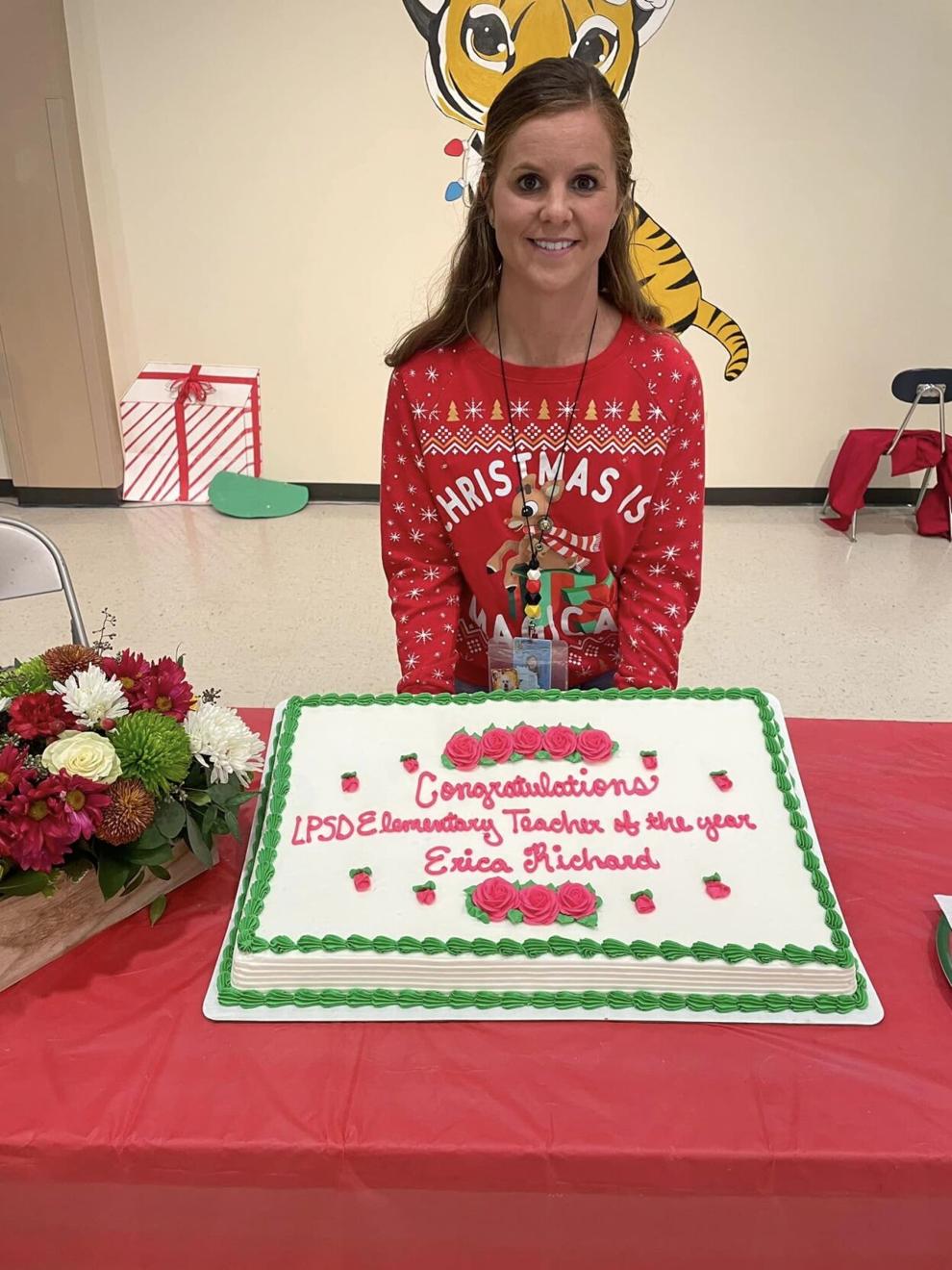 Richard's path towards teaching is now close to 2 decades running. She started her journey as a teacher at Bayou Blue Elementary School before moving to Thibodaux Elementary.
Those around Richard say her passion for her job sets her apart. Richard takes pride in providing a high-energy, positive learning space where students are able to be encouraged to learn, but also to have fun.
Richard said she loves working with kids and seeing those excited, inquisitive faces each day is why she wakes up each morning eager to get to work. She is a Math and Social Living teacher and said that she takes pride in understanding each child's lives as best as she can throughout the course of a school year.
"My motivation is my students," she said. "I want them all to feel successful and loved. I want them to see how much fun Math and Social Living can be. I feel that getting to know my students and their interests, having coworkers and administrators that support and guide you, having a solid, research-based curriculum and providing fun, engaging lessons allow me to be successful and do a good job."
Richard said the best part of her job is that moment when a kid "gets it" — that moment when a lesson is being taught and that proverbial light bulb goes off atop the head of a child and they understand what's being taught and take a keen. interest in wanting to learn more.
"I love those 'Ah-Ha moments' in the classroom," Richard said. "Where something we're working on finally clicks for a student. You can see pride and excitement all over their faces."
And at the end of the day, Richard said she's truly living a dream — one in which she loves.
She said she's thankful to work at Thibodaux Elementary — a school which she said is great and allows her to be the best teacher she can be. She also said she hopes to be the teacher that pupils can look back on later in life and remember fondly — a woman who makes a difference in their lives.
"The idea that I can positively impact thousands of lives throughout my career is pretty powerful," she said. "It drives me to be the best teacher and supporter for my students that I can be. I want them to feel successful and loved, which is why I support them at school, as well as outside of the classroom by going to their extracurricular activities and events. I want them to think that school and learning are fun. When they look back at their teachers throughout the years, I hope they remember me in a positive way. Teaching isn't always an easy job, but it is certainly a rewarding one, and one that I love."
.