The Post 42 American Legion Roughriders baseball team has more than a dozen new faces on this year's university team, which will start their first game of the season this weekend.
The Roughriders have been training for the last month in preparation for the base season. From April to August, the team will play about 80 matches.
Nate Perleberg goes into her 17th season as head coach Gillette. Only five players from last year's 50-36 team will return.
"With the five boys back, we're still trying to figure out who's ready to play at the university level or not," Perleberg said. "We haven't set a lot of team goals yet, but we've talked about improving by 1% every day."
The clearest hurdle to overcome at the beginning of the season will be the introduction of team pitching rotation. Perleberg grew out of Gillette on a team known for the dominant pitch.
The busiest Roughriders last year – Kaden Race, Matt Newlin and Brody Richardson – collected 229.2 innings last year and gave 345 shots. Race and Richardson have pledged to play college baseball this year, and Newlin is studying at the University of Wyoming.
Senior Jason Fink will probably be Gillette's ace in the new season. He finished last year with 99 strokes and an ERA of 4.10 for 68.1 innings on the hill. Fink has already pledged to present himself at Augustan University in Sioux Falls, South Dakota, next year.
Leighton Holden was able to see an increase in changes after 21 games last year. Senior Thunder Basin High School finished with an ERA of 2.68 and 48 hits in 49.2 innings.
Campbell County freshman Mason Drube will return to the lineup after becoming the first eighth in Perleberg's career to start on the university team last season. Drube played in 10 matches and achieved 0.267 in 209 shows on the plate.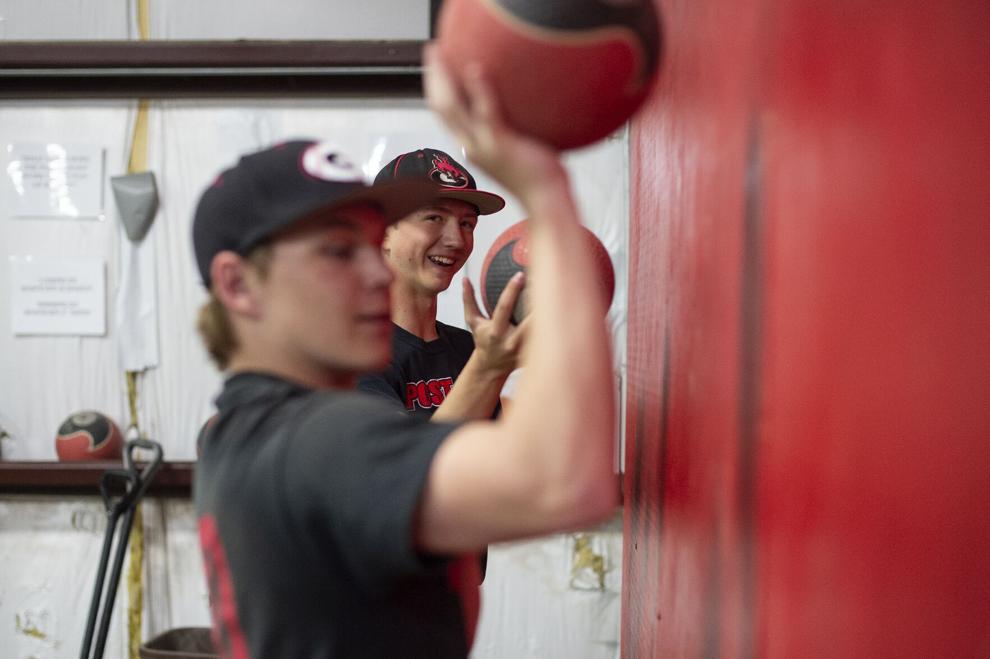 Cory Schilling returns to the hot corner for Gillette in third place. Junior Thunder Basin had a turning point last year and was second in the team with 55 RBIs. Schilling played all 86 team matches and as a sophomore he achieved 0.344 with 87 hits.
"I think we can continue where we left off last year," Schilling said. "This team will still be super good and I think this season will be just as good or even better than last year."
The university team will welcome a handful of new players this year. Thunder Basin sophomore Grayson Sargent, who will make his debut in the Roughriders this season, knows how important it is to follow in the footsteps of those on the program ahead of him.
"These older boys have been doing it longer than I have, so they know what they're doing and know the expectations," Sargent said. "They're old enough to do everything right, so it's important that we look at them as an example."
Because he has never played at the university level, another key for Sargent and other younger players will be to trust his teammates during the ups and downs of the 80-game season.
"As a team, it would be nice to go all the way and win," Sargent said. "But I just want to help the team as much as possible and do whatever it takes."
Building a backup
The Roughriders had an unsatisfactory state tournament last year and were eliminated after a few losses to Laramie and Evanston. However, Gillette's season is not over.
The Roughriders are in the midst of a two-year bid to host the American Legion Northwest Regional Tournament Gillette automatically qualified as the host and this year will be repeated.
The tournament is attended by state champions from Washington, Montana, Alaska, Idaho, Wyoming and Oregon. The state vice-champion of Montana will also take part.
Last year's team had almost a cinderella in regional competitions, but ended up with a balance sheet of 1-2. In three games against Alaska, Idaho and Oregon national champions, the Roughriders allowed only three races.
"It was a great experience organizing this event," Perleberg said. "It showed what caliber of baseball we can compete with, and now we know what our game must look like." They were baseball games and these are the games you want to play every year. "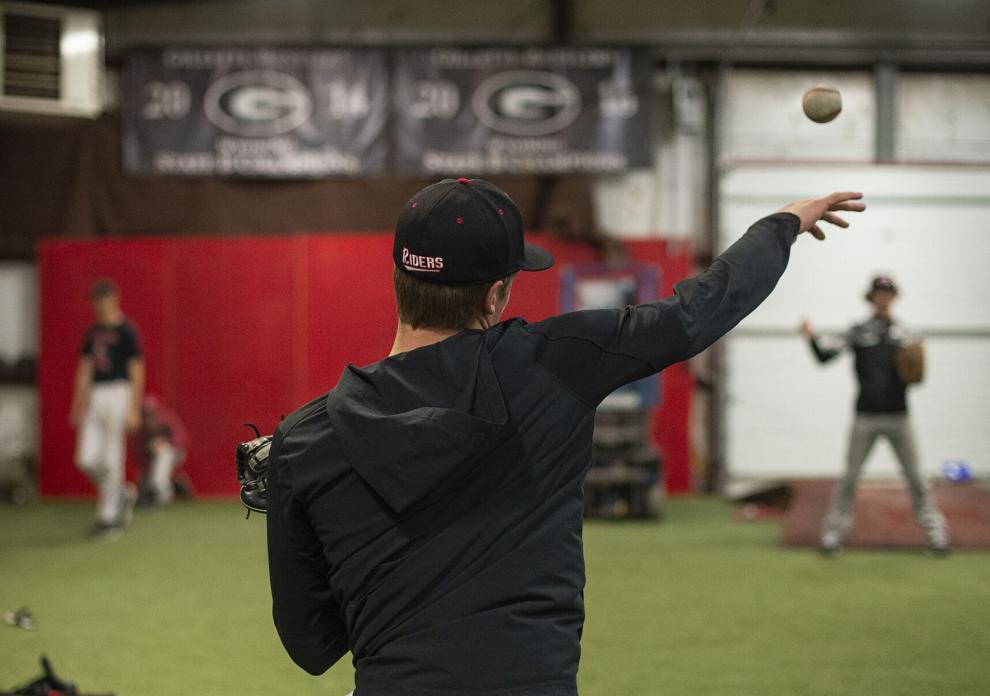 Like any high school team, the key to each new season is to look ahead and not back. The loss of key promoters is a process that every team in the state goes through every year.
"The biggest thing is that we want to continue playing 'Rider the way,'" Perleberg said. "We want to have nine boys there who know what's going on, and we want to play hard and compete against anyone, no matter our age."
New league format
At the end of the season, the Class AA American Legion baseball league implemented several changes to the conference game and the format of the state tournament.
Last year's state tournament balanced the position of Western Conference no. 1-4 against East no. 1-4. This year's format will be deployed by all eight teams no. 1-8 based on conference records during the main part.
All eight AA teams will play at least once during the summer. Teams will rotate who will be the host and who travels to each match every two seasons. Each team will play 14 conference matches (seven doubles matches) to take part in the state tournament.
This year's state tournament will be in Sheridan. The AA class rotates the state tournament among all eight teams, which means that Gillette hosts a state tournament every eight years. Host State Roughriders in 2019.
Gillette is set to start the season with a Sunday game of nine changes at Spearfish in South Dakota. The match may be canceled due to the weather, Perleberg said.
The Roughriders' first home game is against Douglas in South Dakota on Thursday at 5:30 p.m. and 7:30 p.m.