After four nights in Venice, it was time to go to Milan. We took Trenitalia, the main railway operator in Italy, on this journey. This was our first of two train rides in Italy and I was amazed at the comfort, value and precision that Trenitalia offers.
Let me say right away that the Trenitalia business class is not very excited. However, our next train ride was in The Trenitalia executive class, which was absolutely amazing, so stay tuned to my review.
Booking of Trenitalia business class tickets
Trenitalia has several direct trains every day between Venice and Milan, which run for around 2.5 hours. We decided to take the train, which was scheduled to leave at 10:48 and arrive at 13:15.
Trenitalia has all kinds of tariffs at its disposal and there was a special "ME & YOU" for our trip, which offers a discount if you travel with someone. The total price of our business class tickets for two people was 89.60 Euros, which is based on 44.80 Euros per person. As you can see, the premium for the business class is quite modest, so we thought it was worth it.
In the end, we spent another 2 euros per person to choose the seats, so we could get seats opposite each other with a table in the middle. However, this turned out to be unnecessary, as the train was not busy.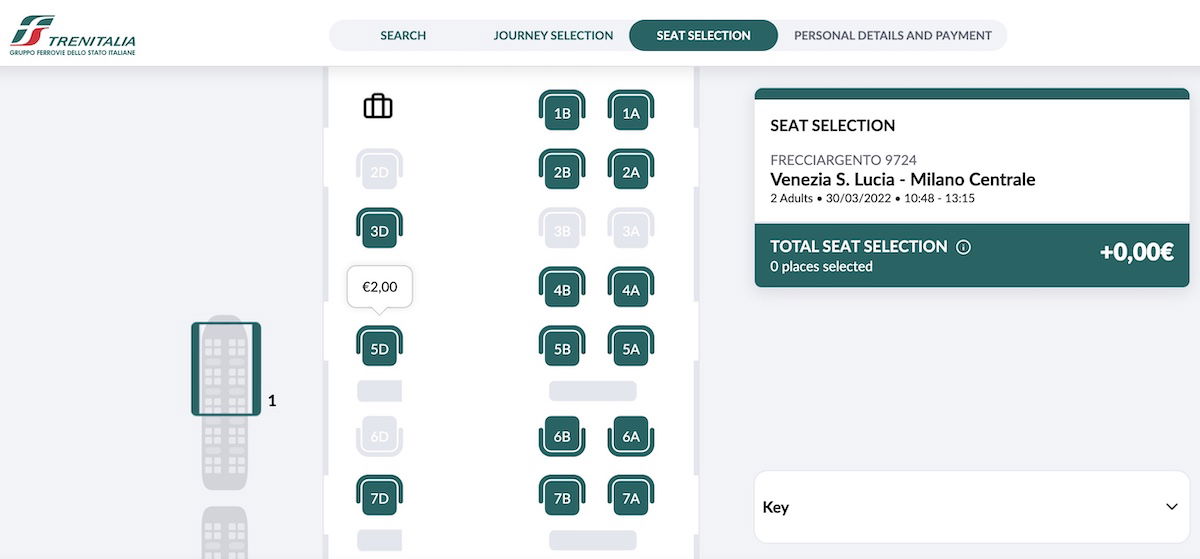 Venice Santa Lucia train station
We took a water taxi from Gritti Palace to Santa Lucia Station in Venice, which took about 15 minutes. The great advantage of riding a train instead of flying is that you do not have to return to the "mainland", because this railway station is located in the "island" part of the city. It's not your typical taxi stand at the train station, is it?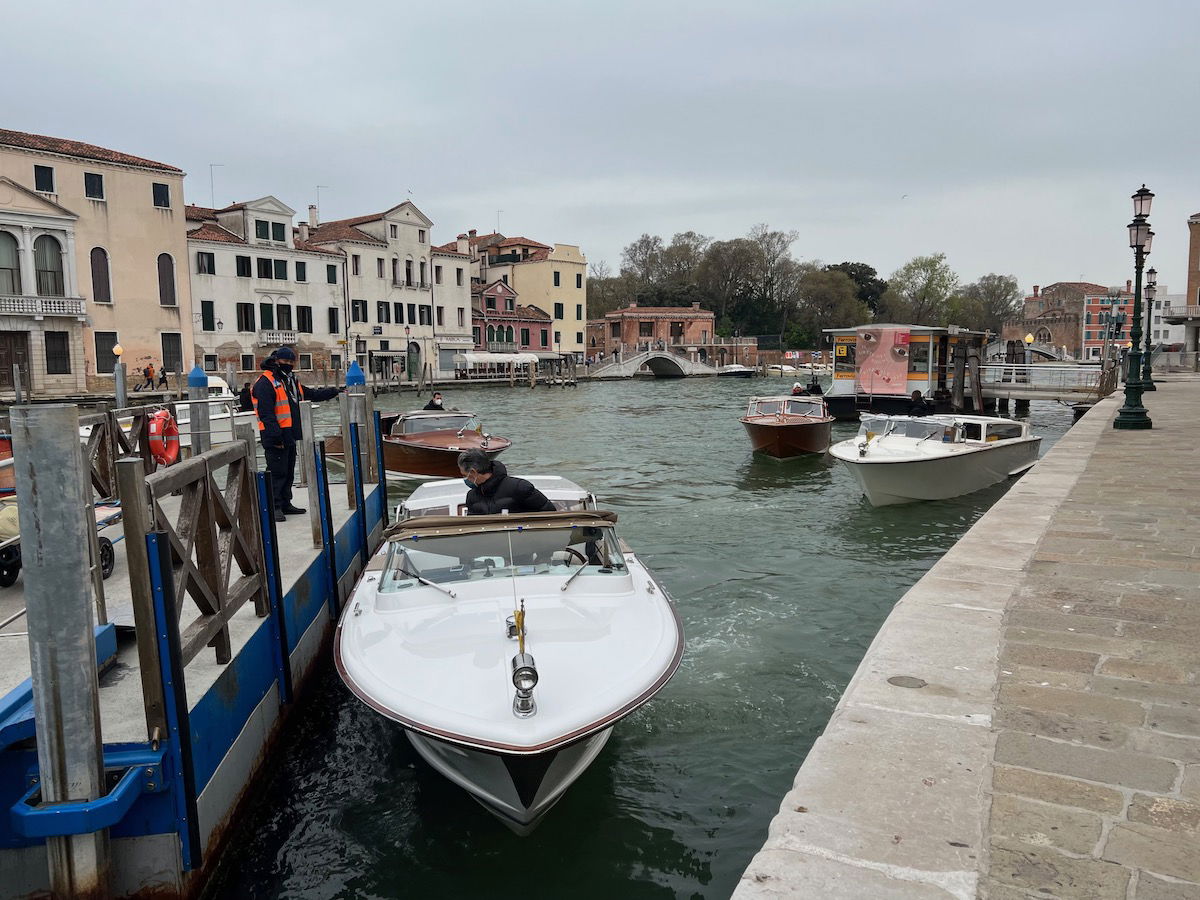 We arrived at the train station about 30 minutes before departure, which was probably unnecessarily early (but we didn't know exactly what to expect). The train station was quite large, but not nearly as large as the one in Milan.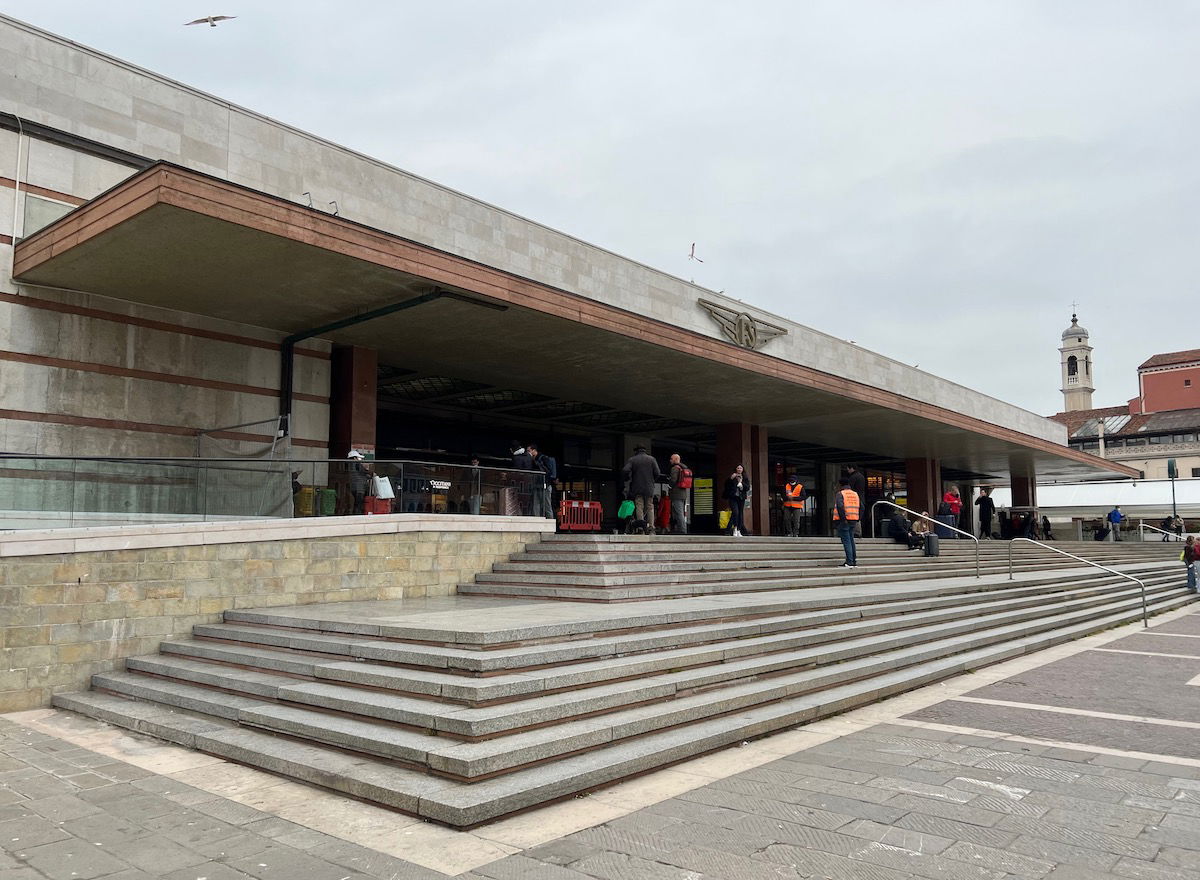 At the entrance to the train station there was some seating along with all kinds of shops and restaurants.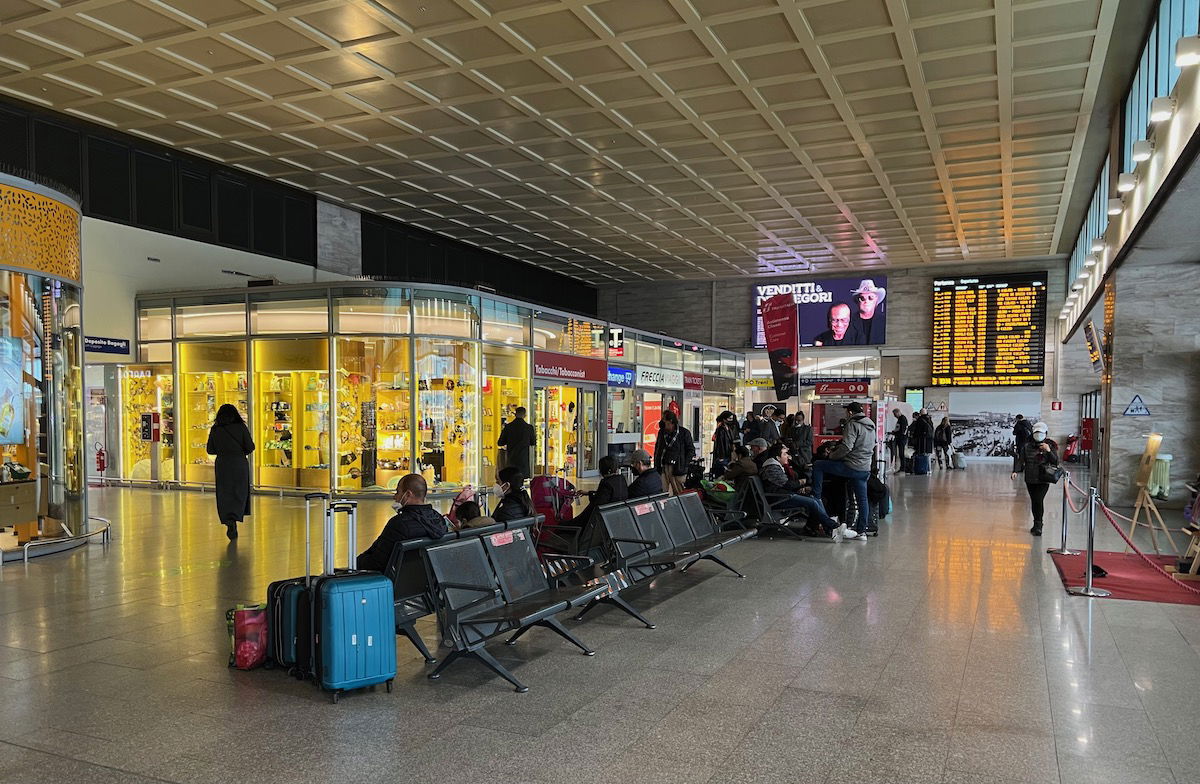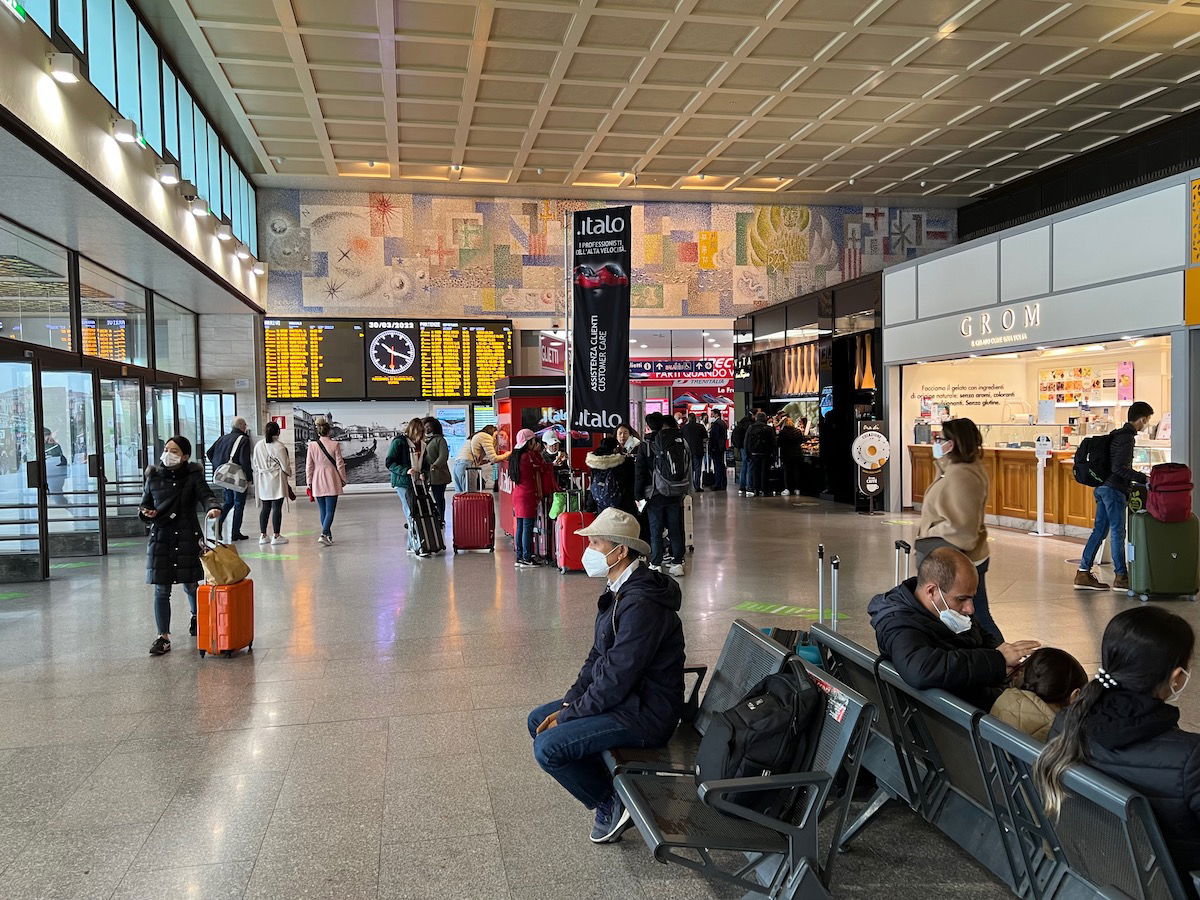 There was also a large train condition monitor near the entrance. When we first arrived, our departure route had not yet been announced, so we waited for it.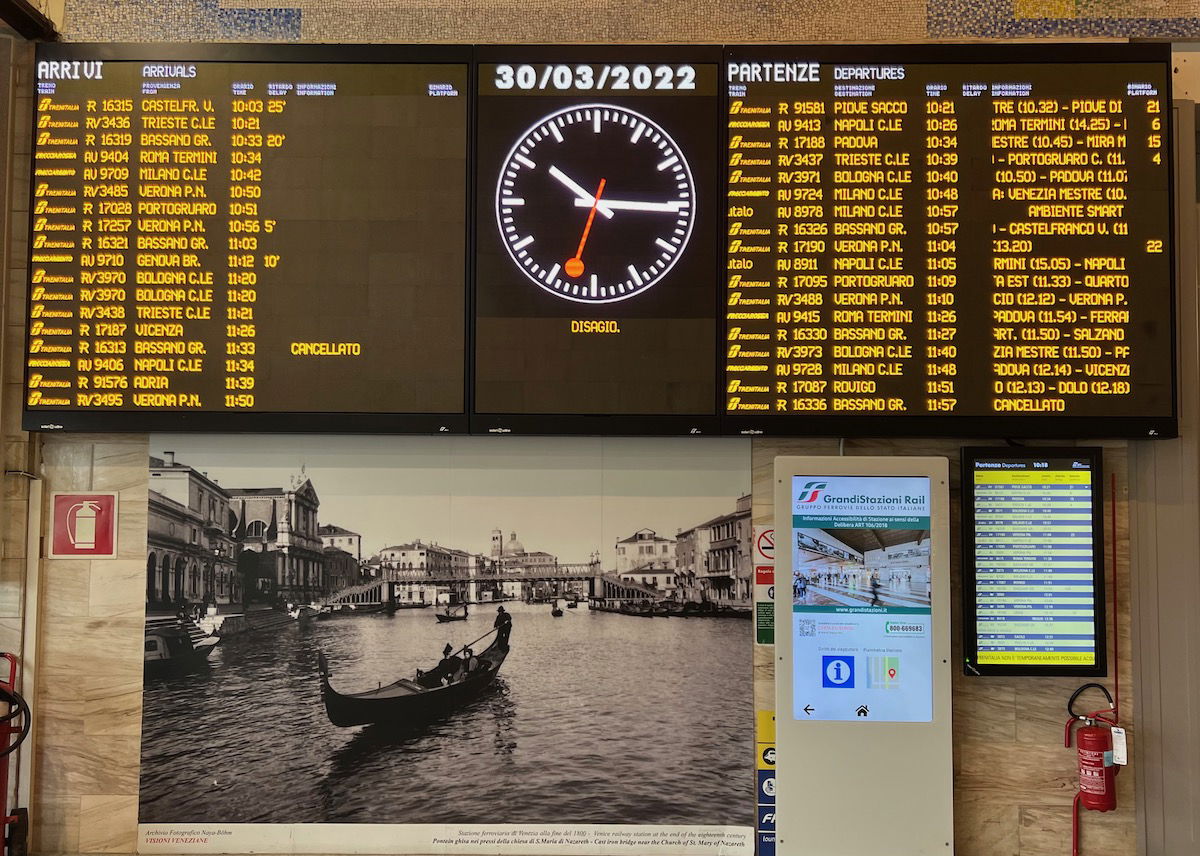 About 20 minutes before departure, the monitor was updated to reflect that we were leaving the seventh runway. The trains were just a short walk from the entrance to the station.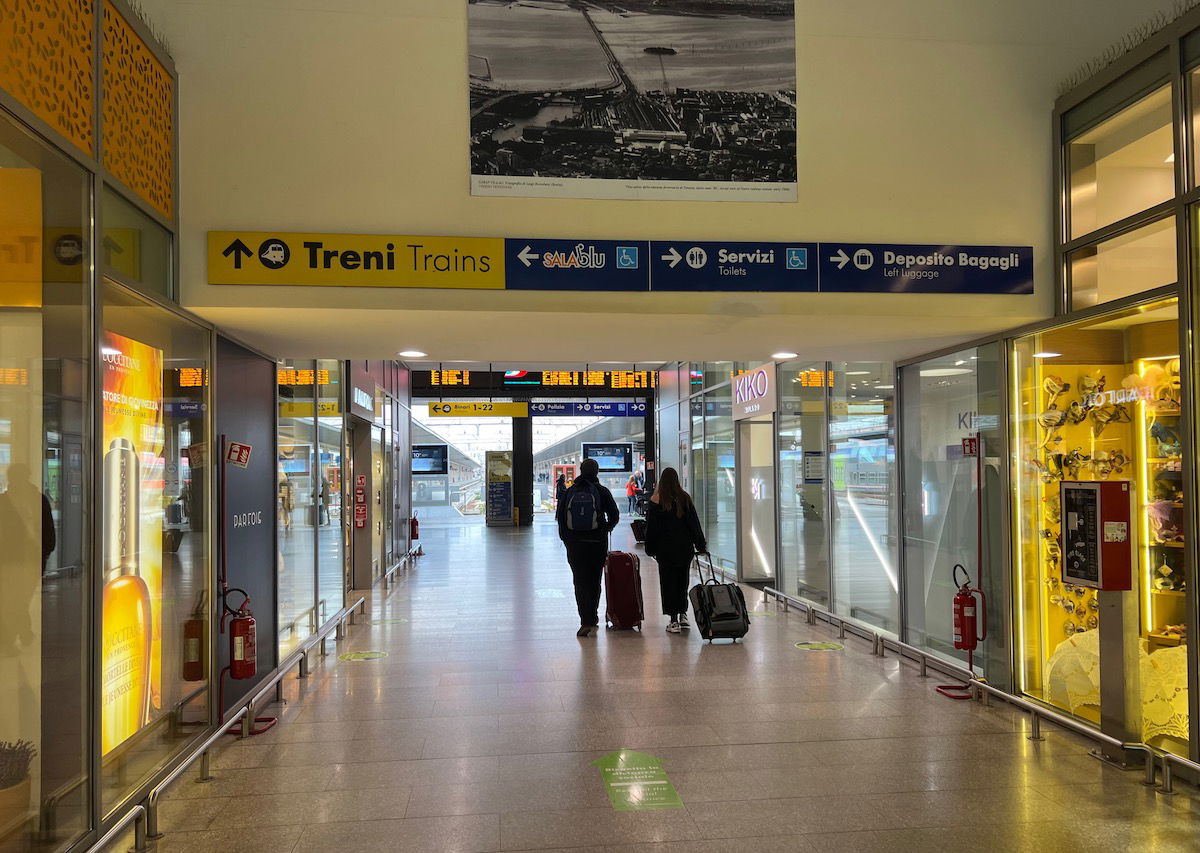 When we got to the track, there were two guys there to check our temperature and also to recommend that we put on FFP2 masks instead of surgical masks.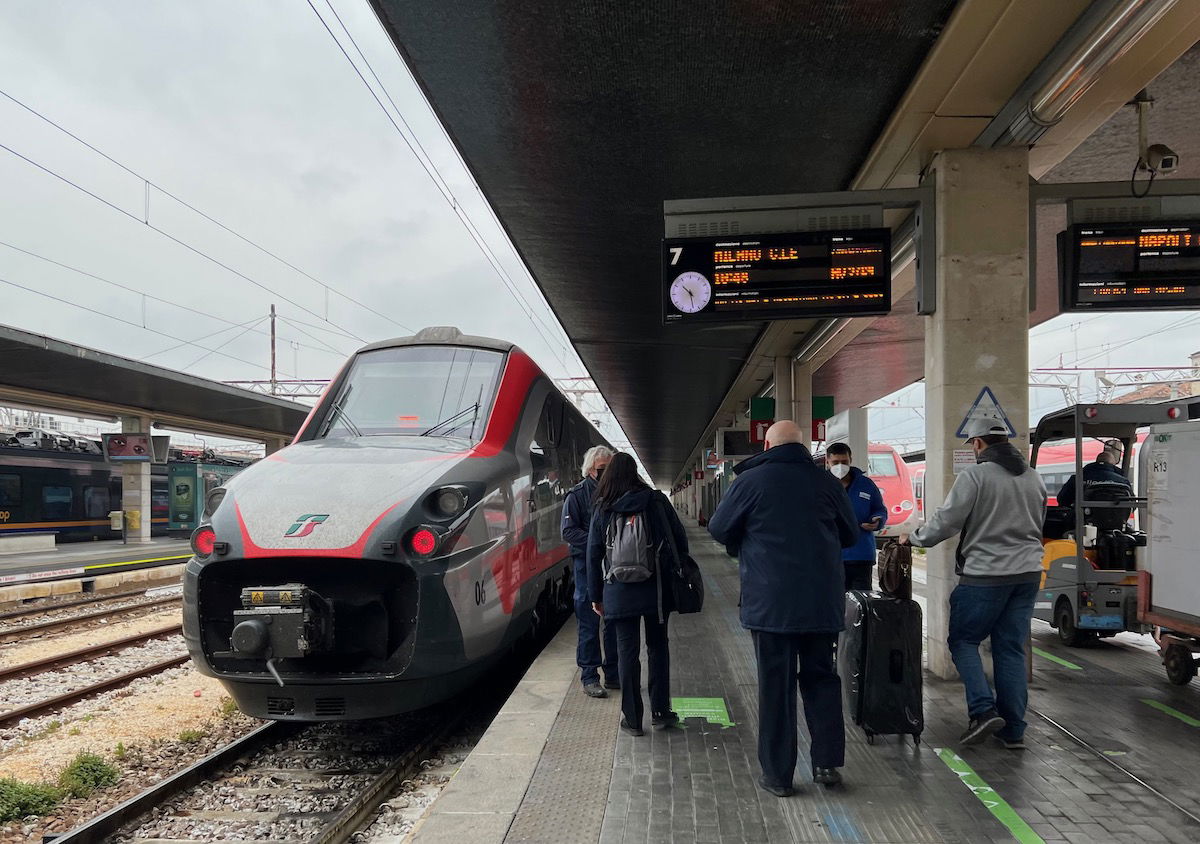 We boarded the first car on the train, which was one of three designed for business class.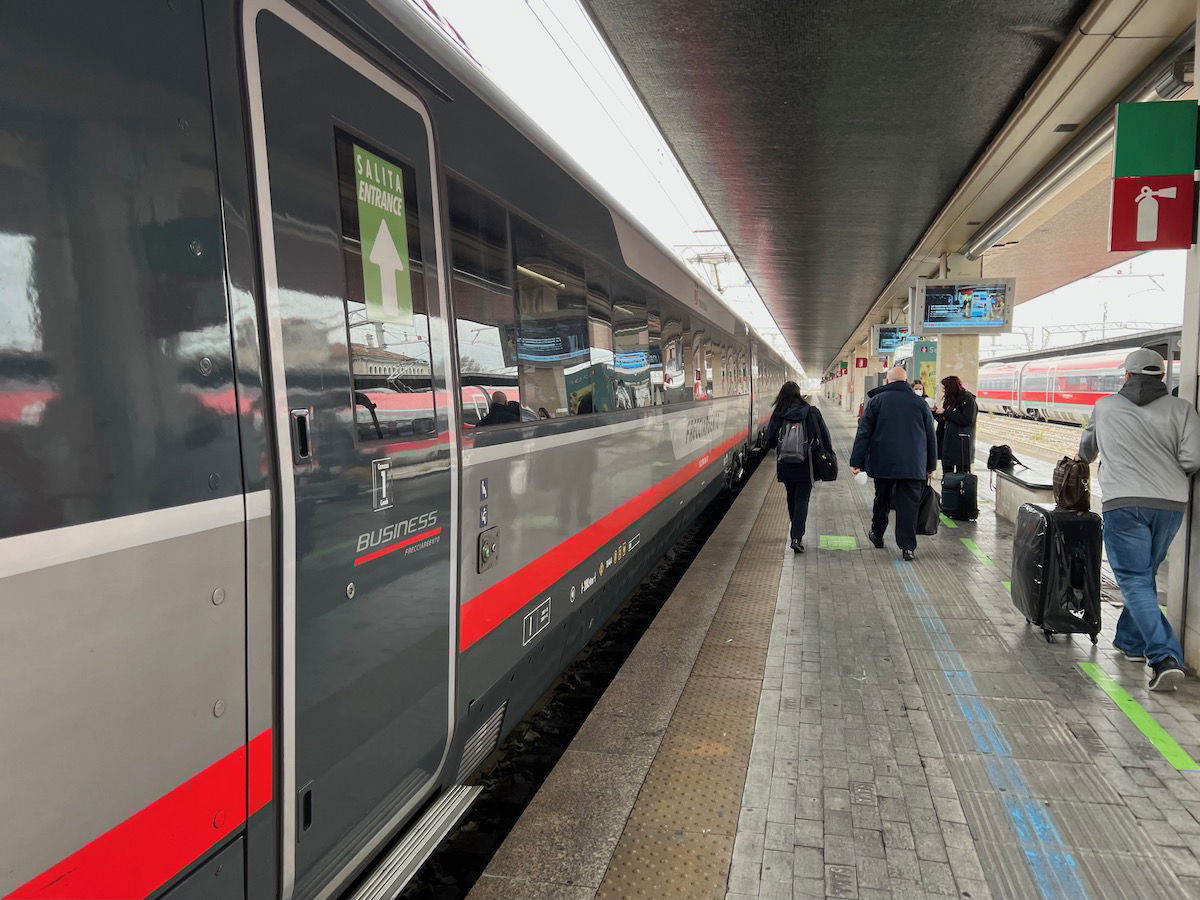 Trenitalia business class cabin and seats
Trenitalia business class cabins are roughly what you would expect from a regional train business class, and were modern and clean. The seats were in a 1-2 configuration, with the seats in the middle of the cab facing one direction and the seats in the other half of the cab facing the opposite direction.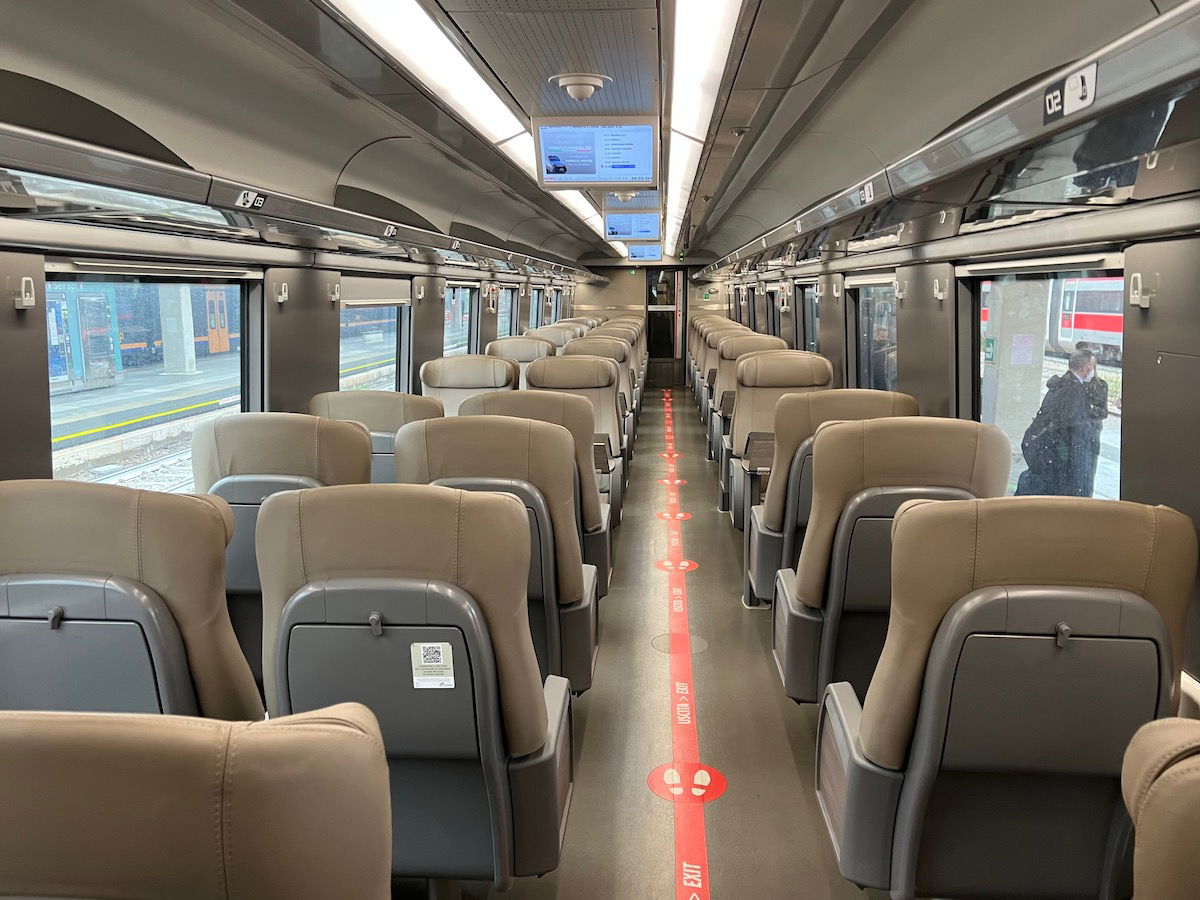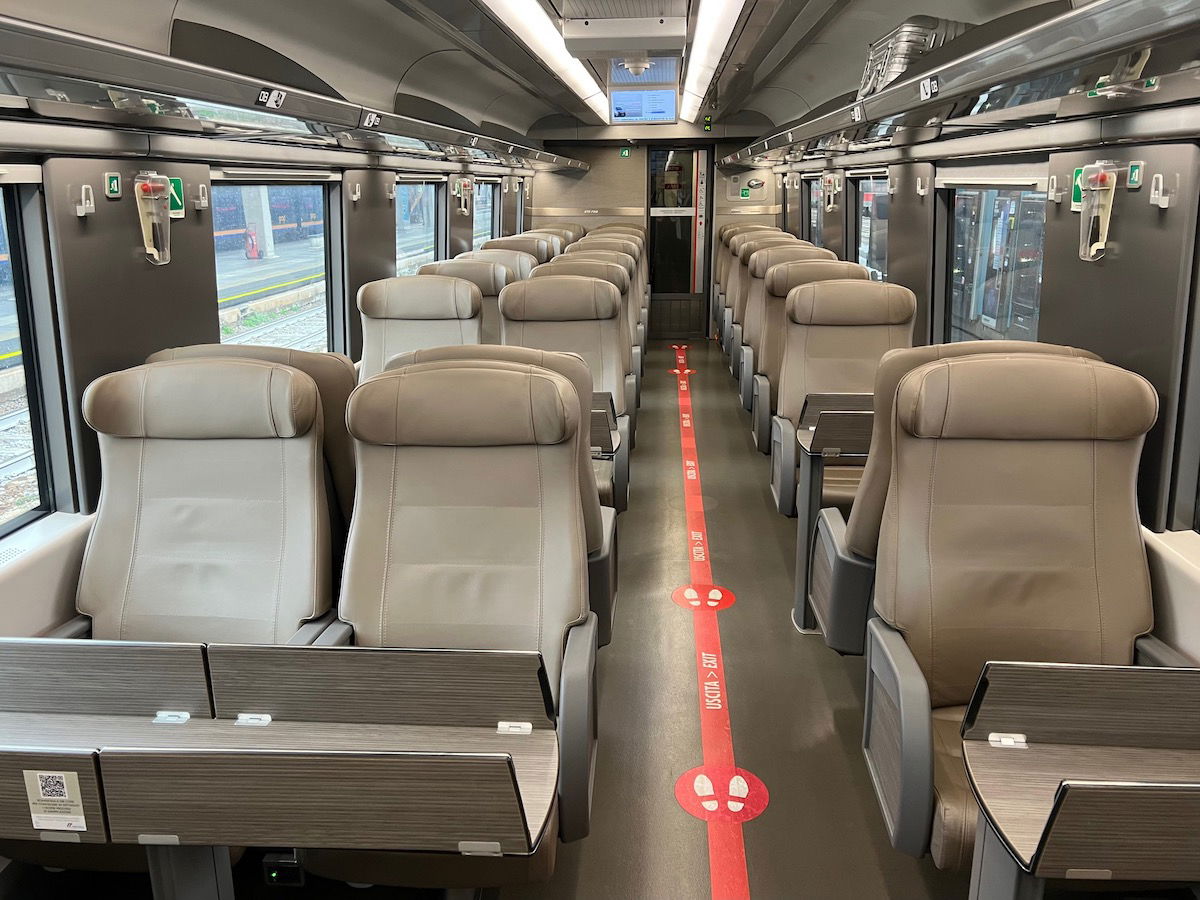 Conventional seats were configured similarly to the aircraft and had tray tables, headrests, armrests, etc.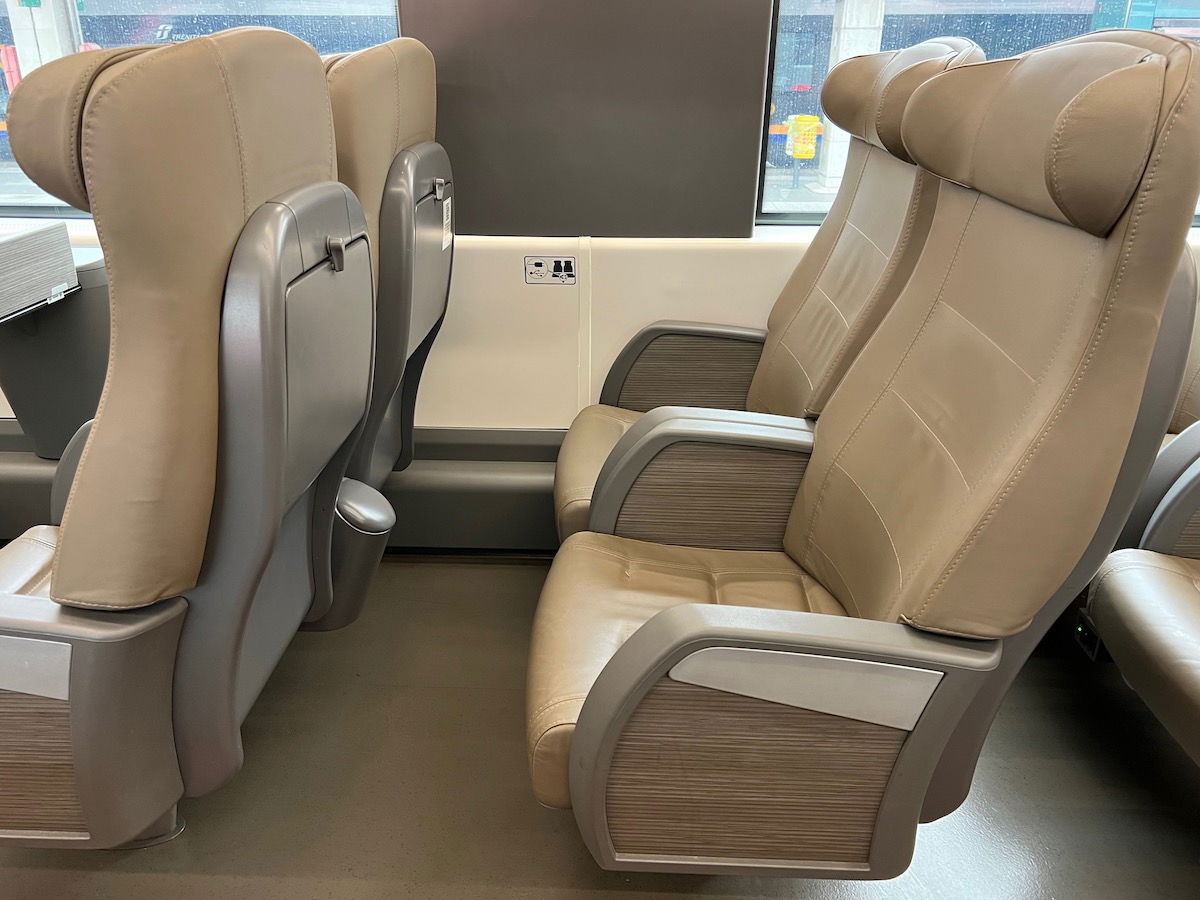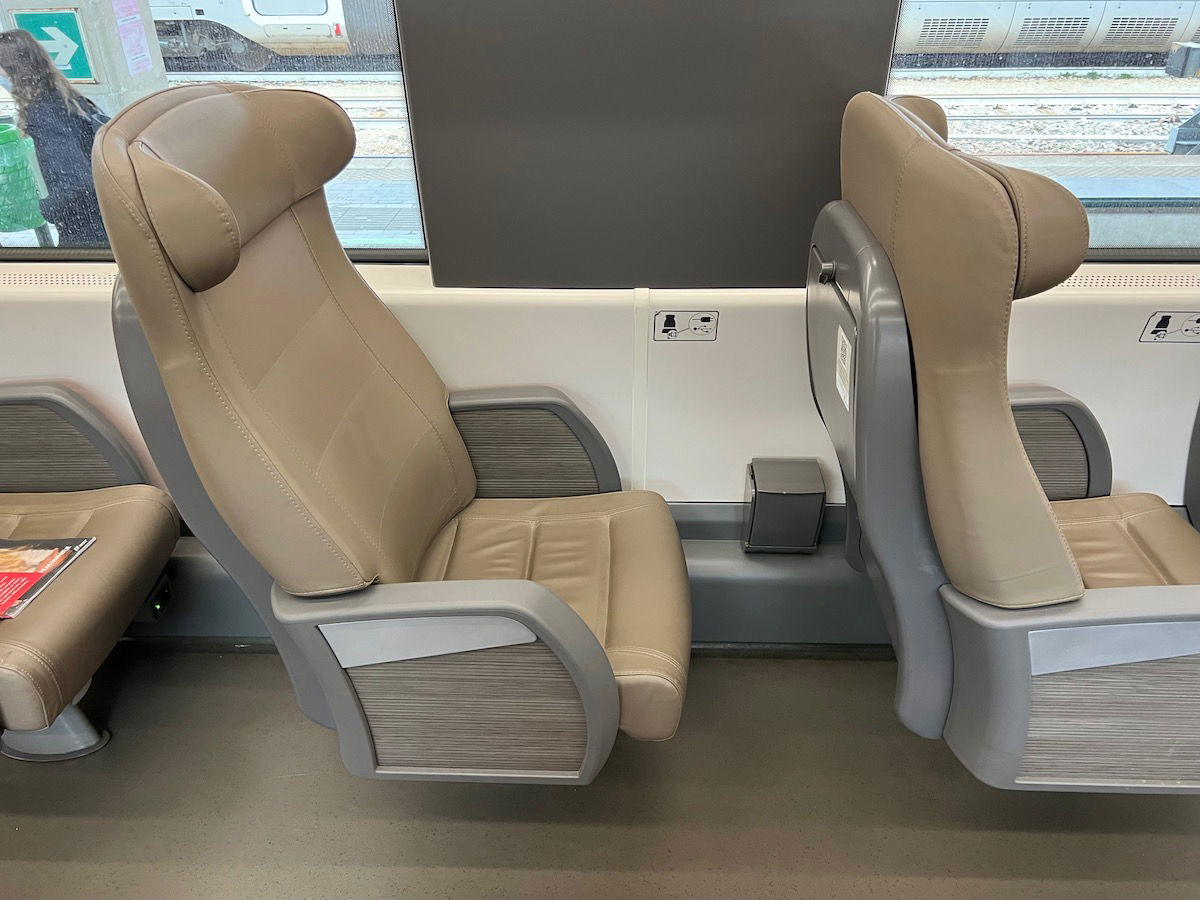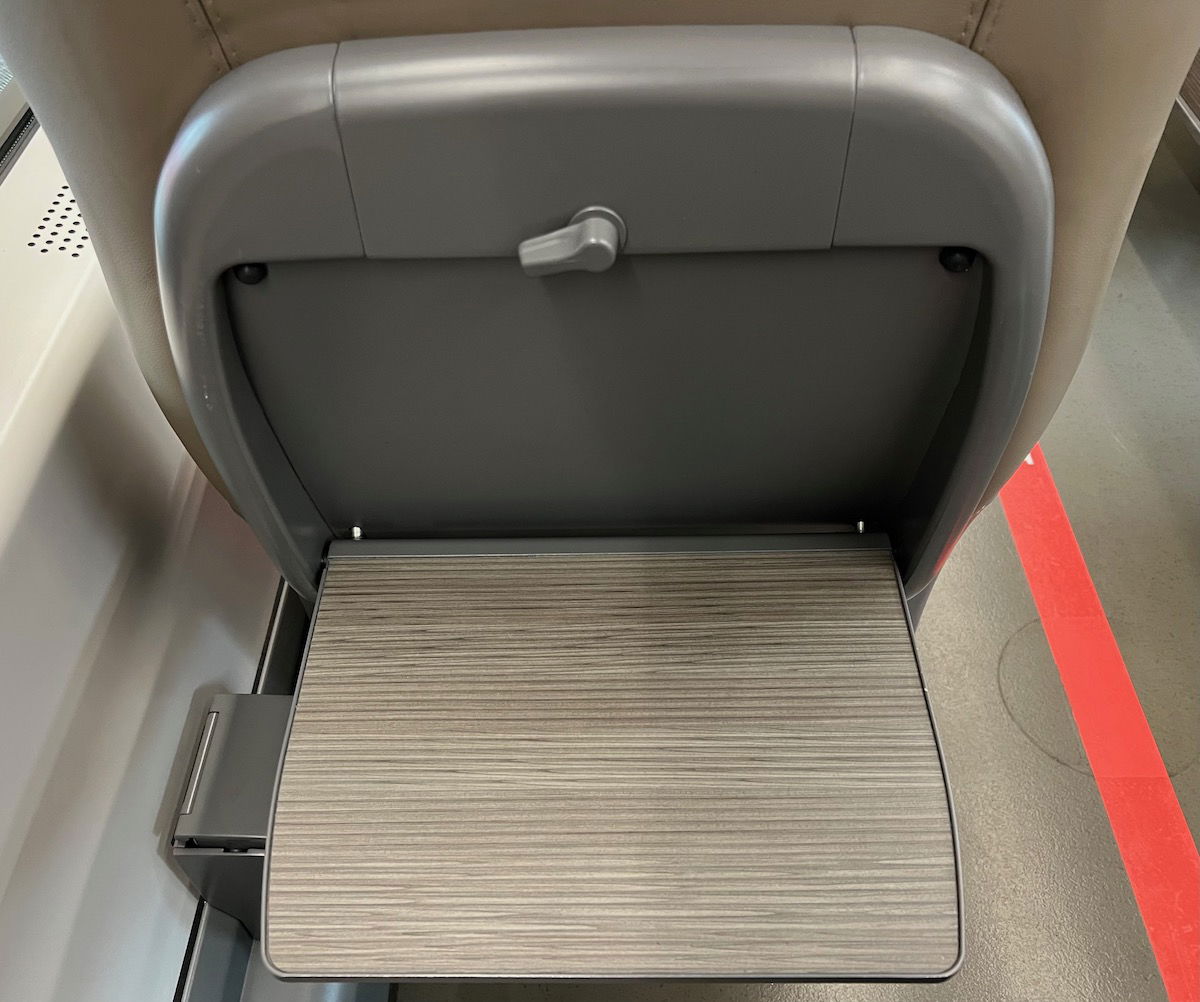 Then you have seats with tables in the middle where we sat. They are great if you are traveling with someone, although less ideal if you are traveling alone and have to face a stranger, especially because legroom is limited.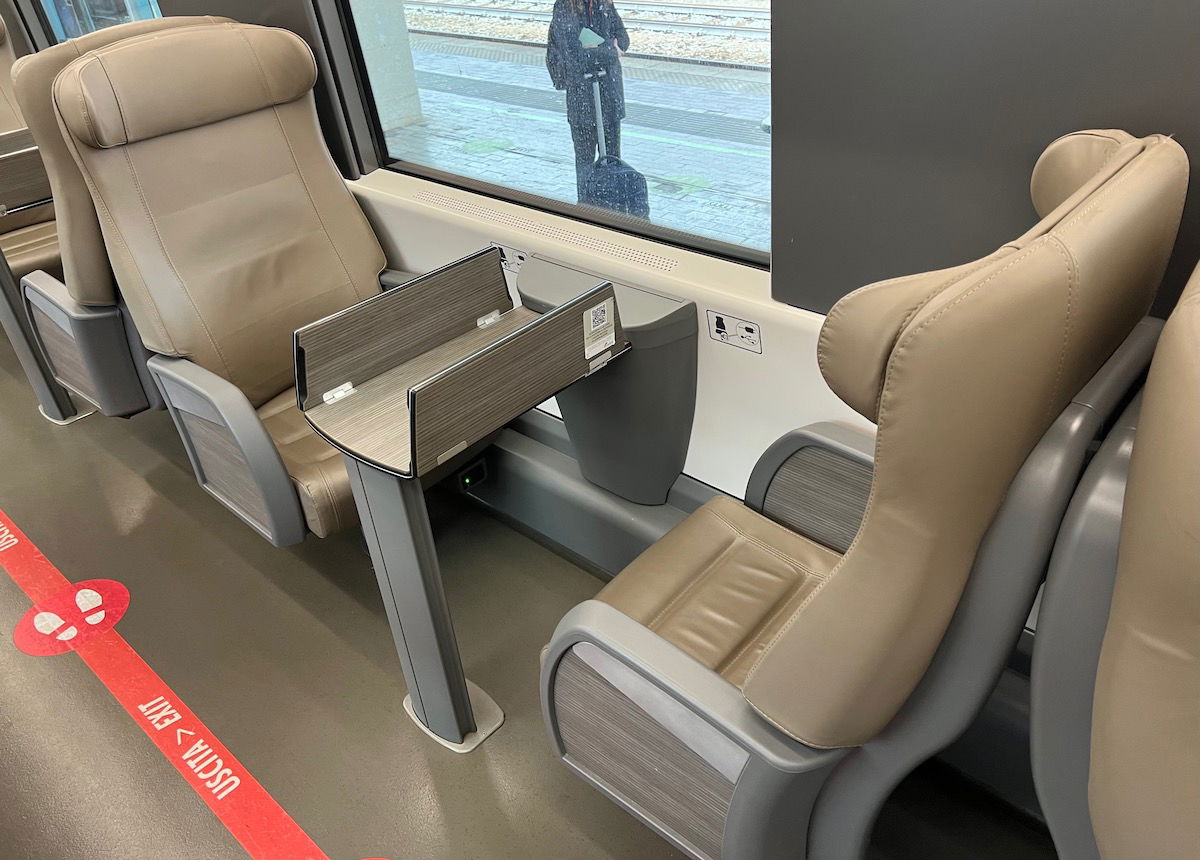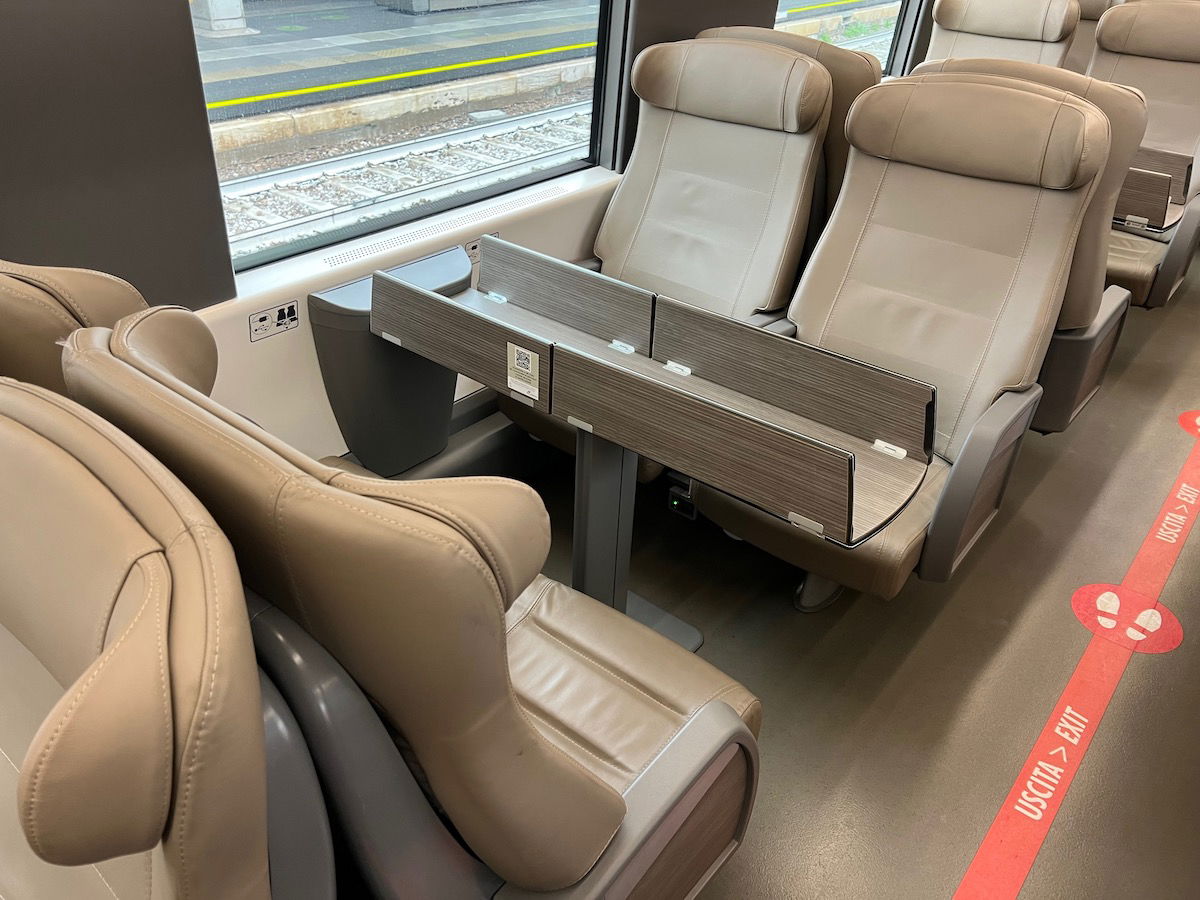 Each seat had an AC and USB power outlet, which I really liked.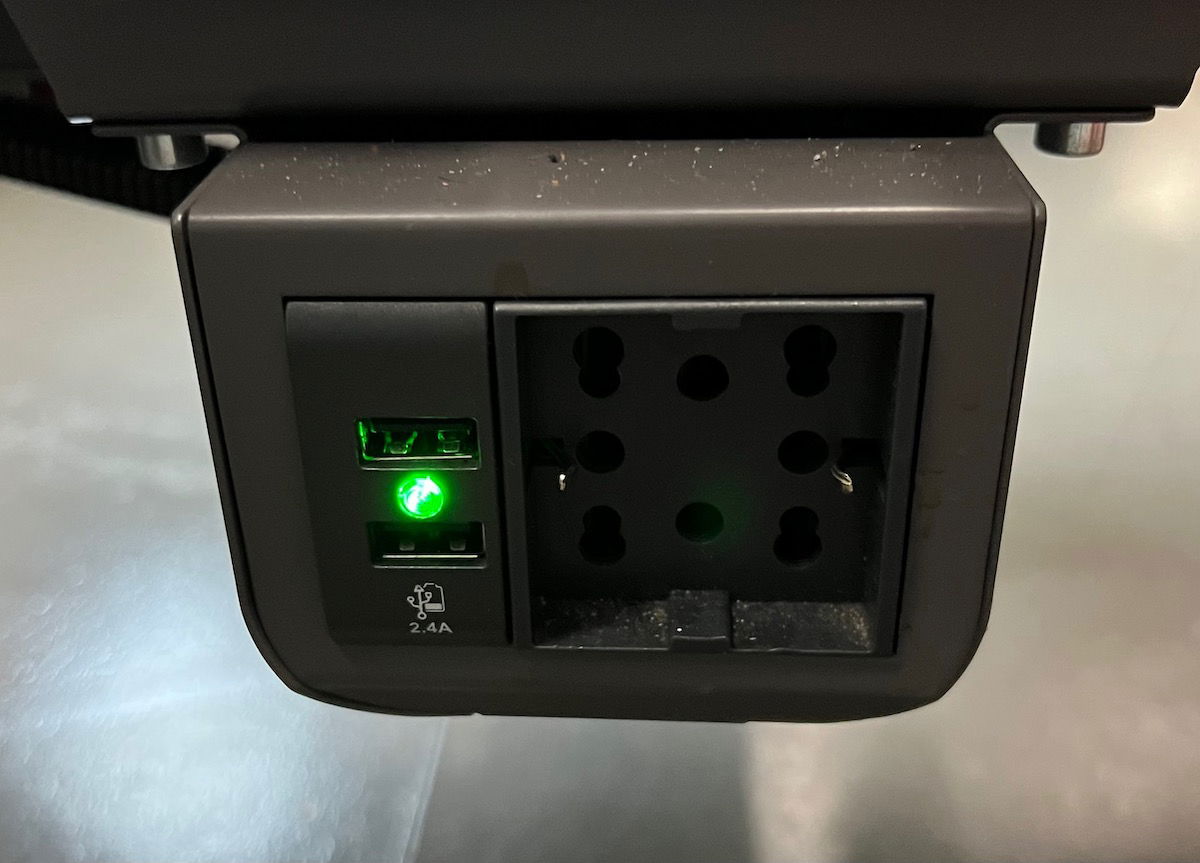 When it comes to storing luggage, most bags can be easily stored in the luggage compartment above the seats.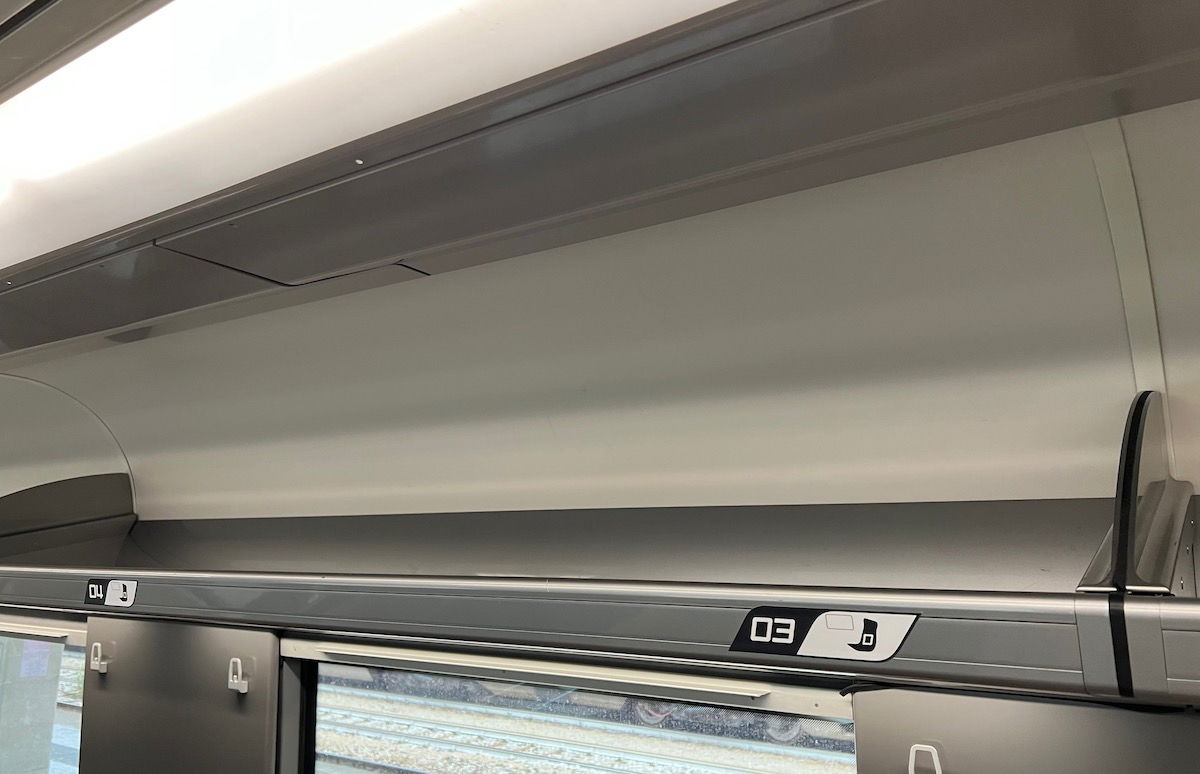 Then, in the front and back of each cabin, there was luggage storage space for larger bags.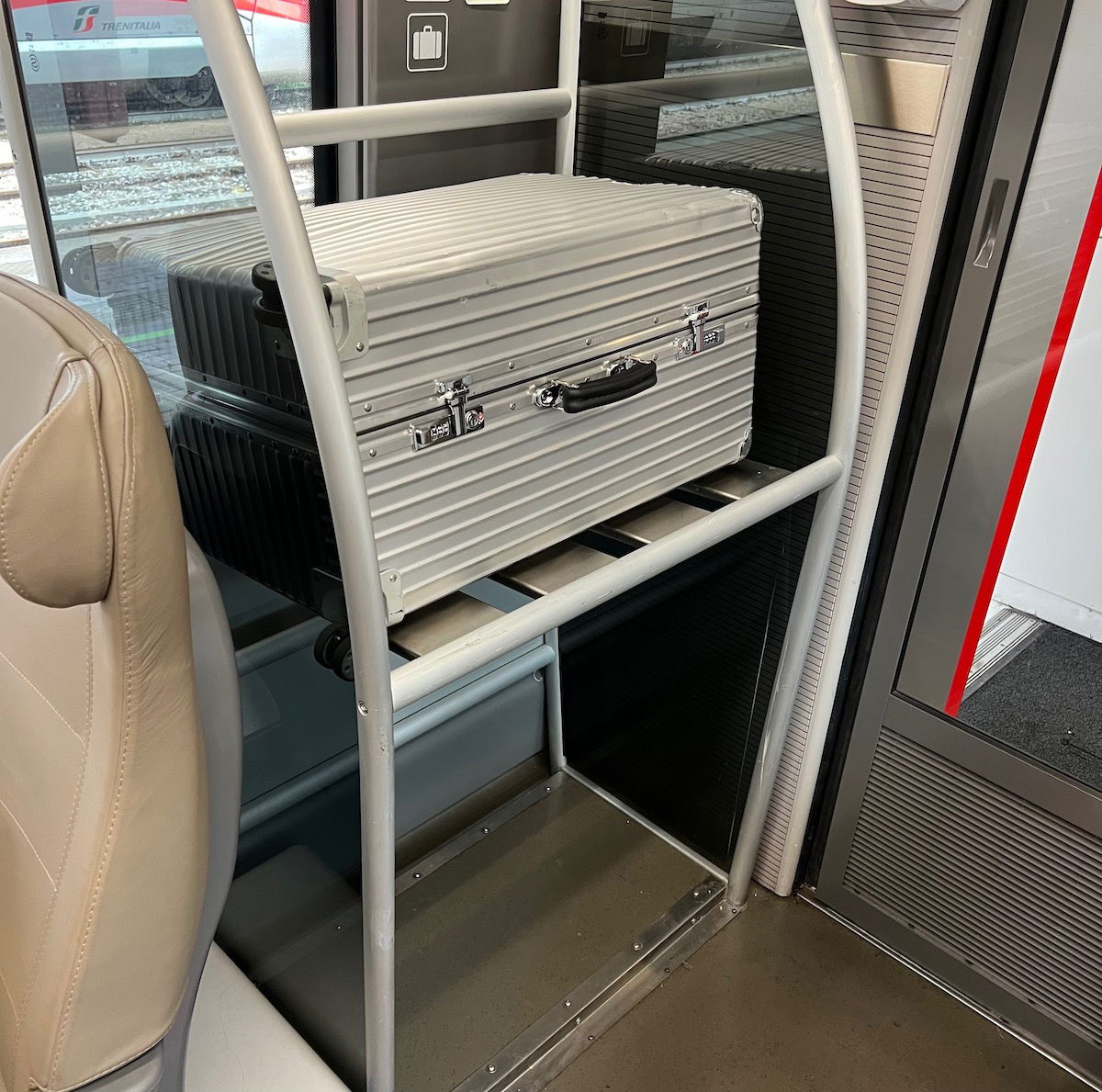 Each car also had a bathroom, which in this case was at the opposite end of the train.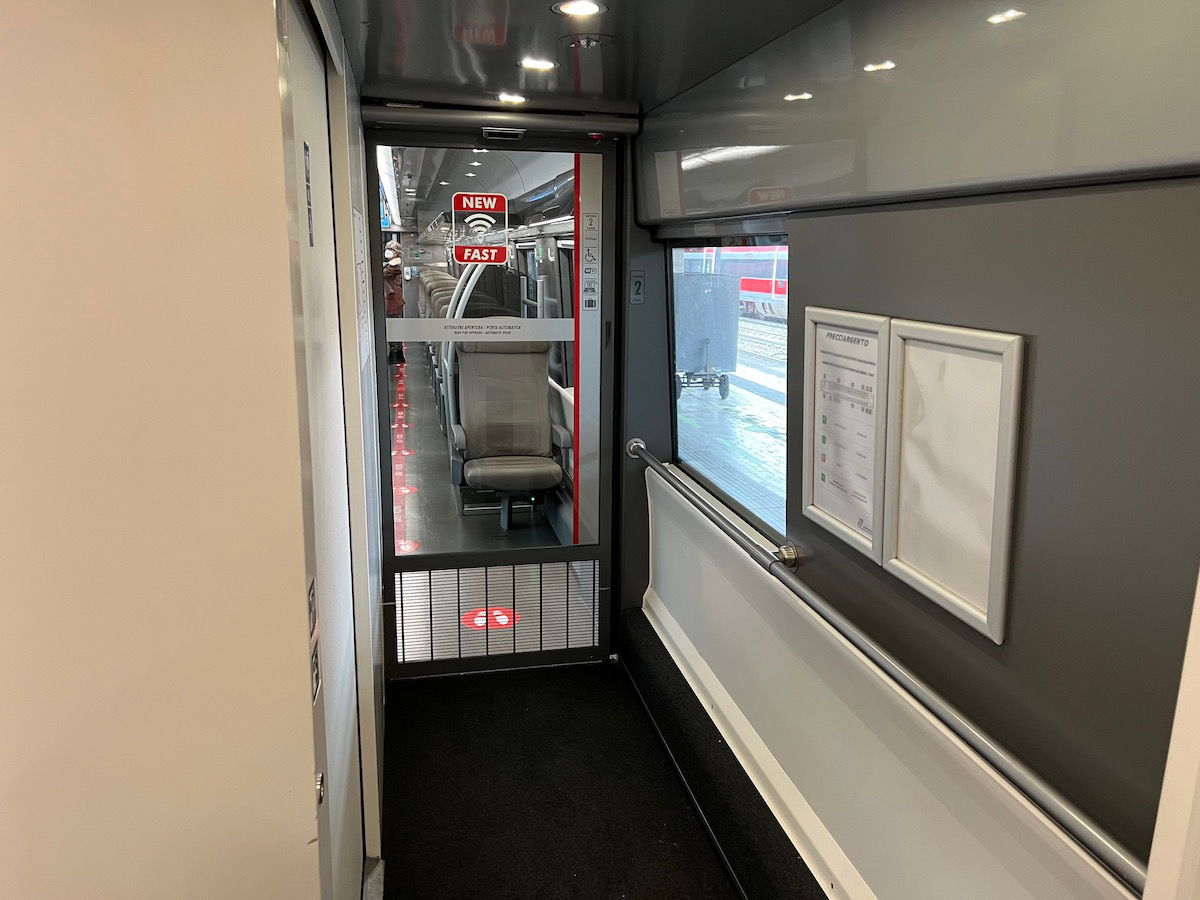 The bathroom was large and had a toilet and sink.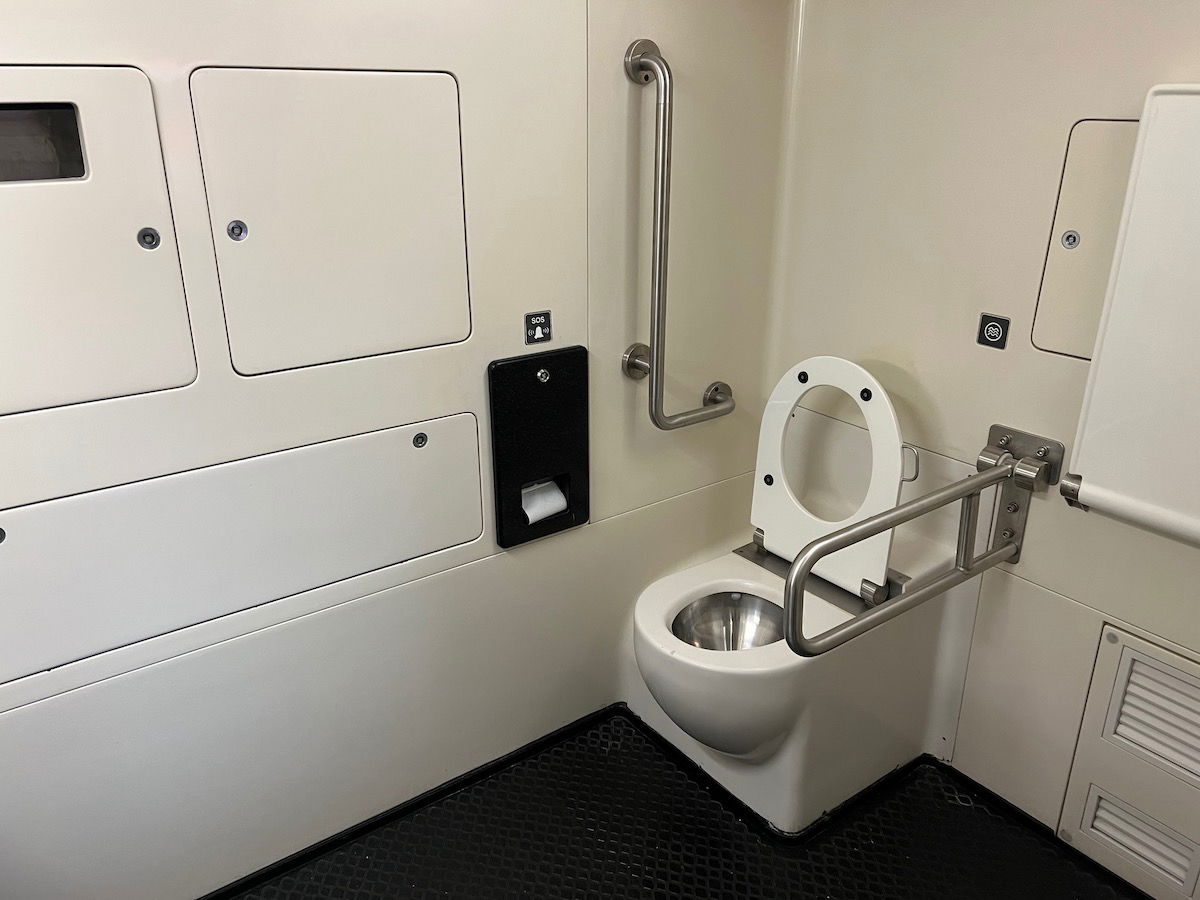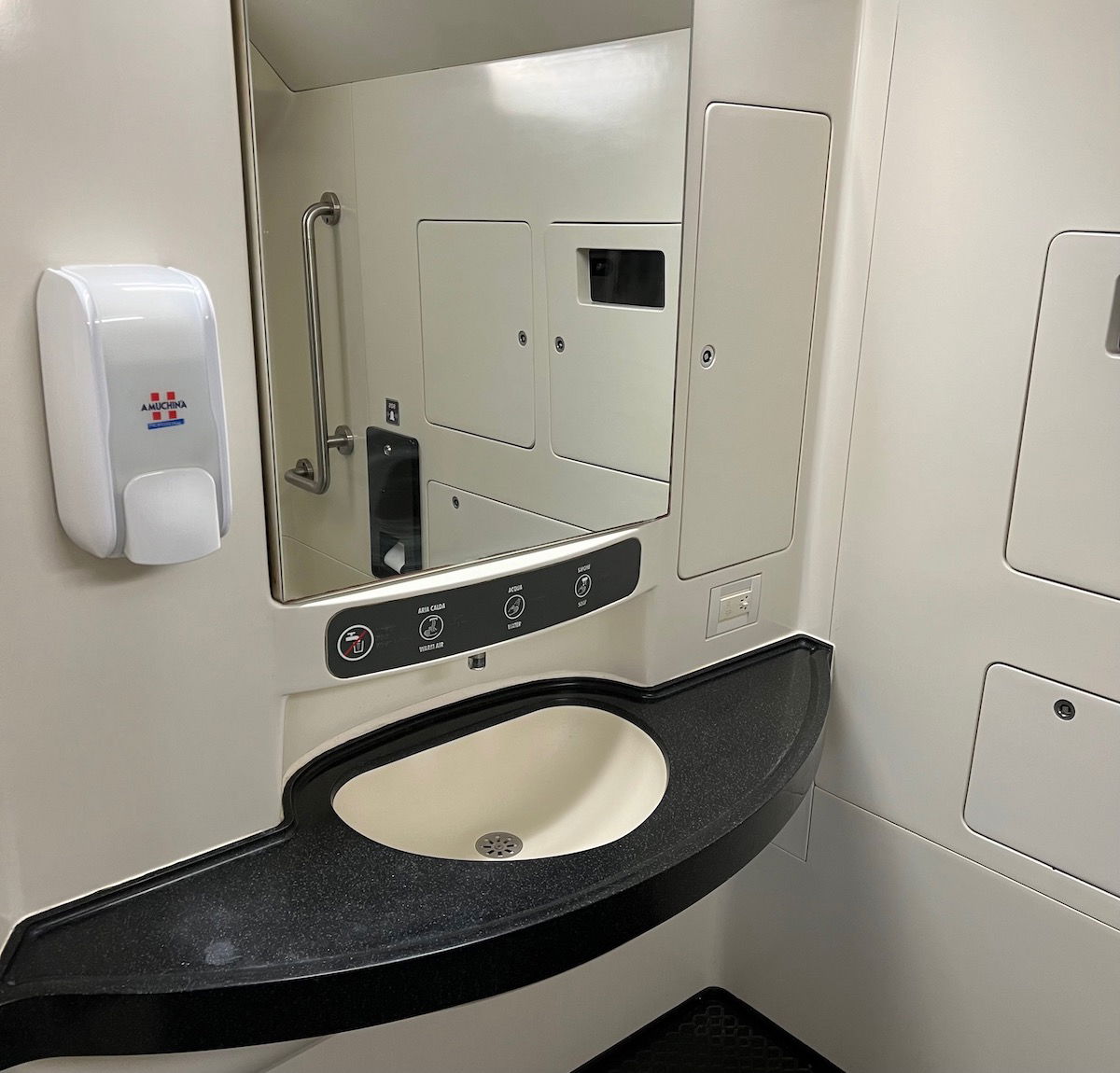 Trenitalia train accuracy and outlook
I was amazed at the accuracy of both of our Trenitalia journeys. The trains left exactly as planned, on the other hand. Our first train had a 16-minute delay on the road, but I was also pleasantly surprised at how many updates were provided.
The moment we stopped there, there was a notice informing us of the reason for the delay, which was allegedly a technical failure of the train on another track. We also received immediate information about the delay in our arrival in Milan. So when Trenitalia is not accurate, you need to put a lot more effort into informing people than when you fly, that's for sure. I felt almost like in Japan
The ride had a great view, starting with crossing the bridge from the "island" when leaving Venice.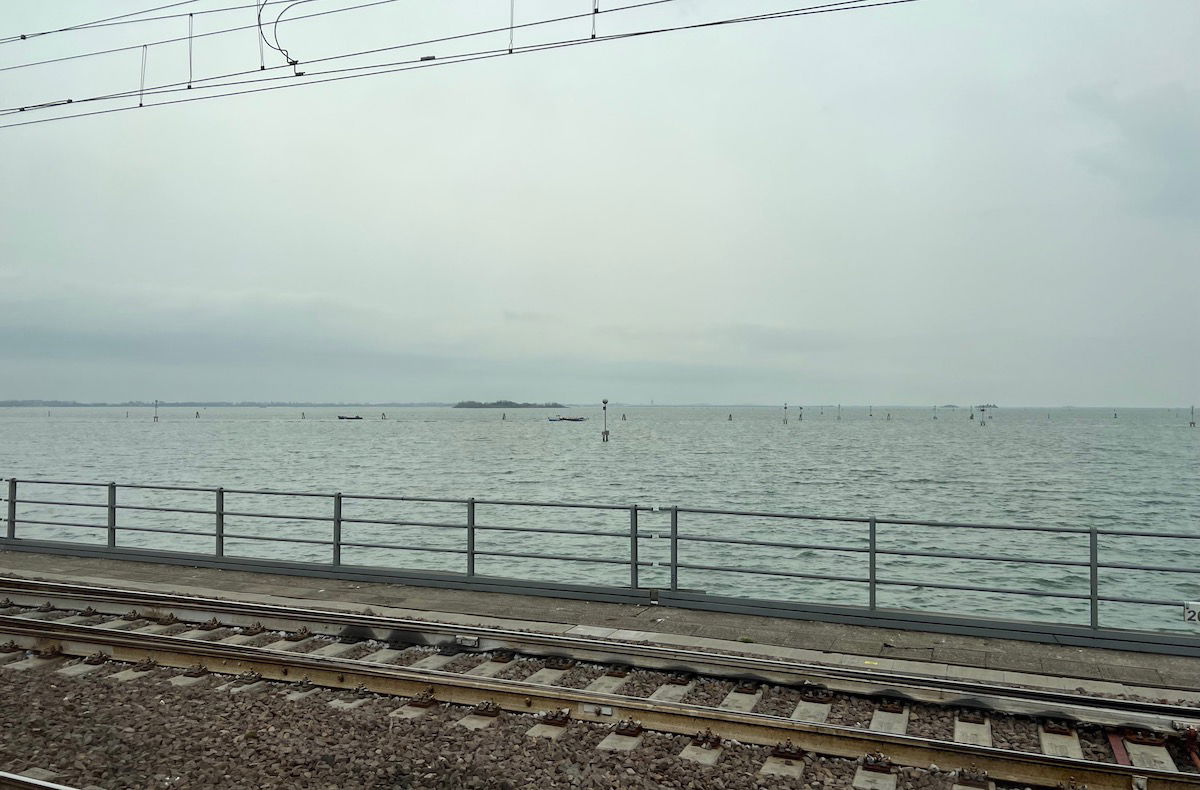 During much of the train journey we had a beautiful view of the vineyards…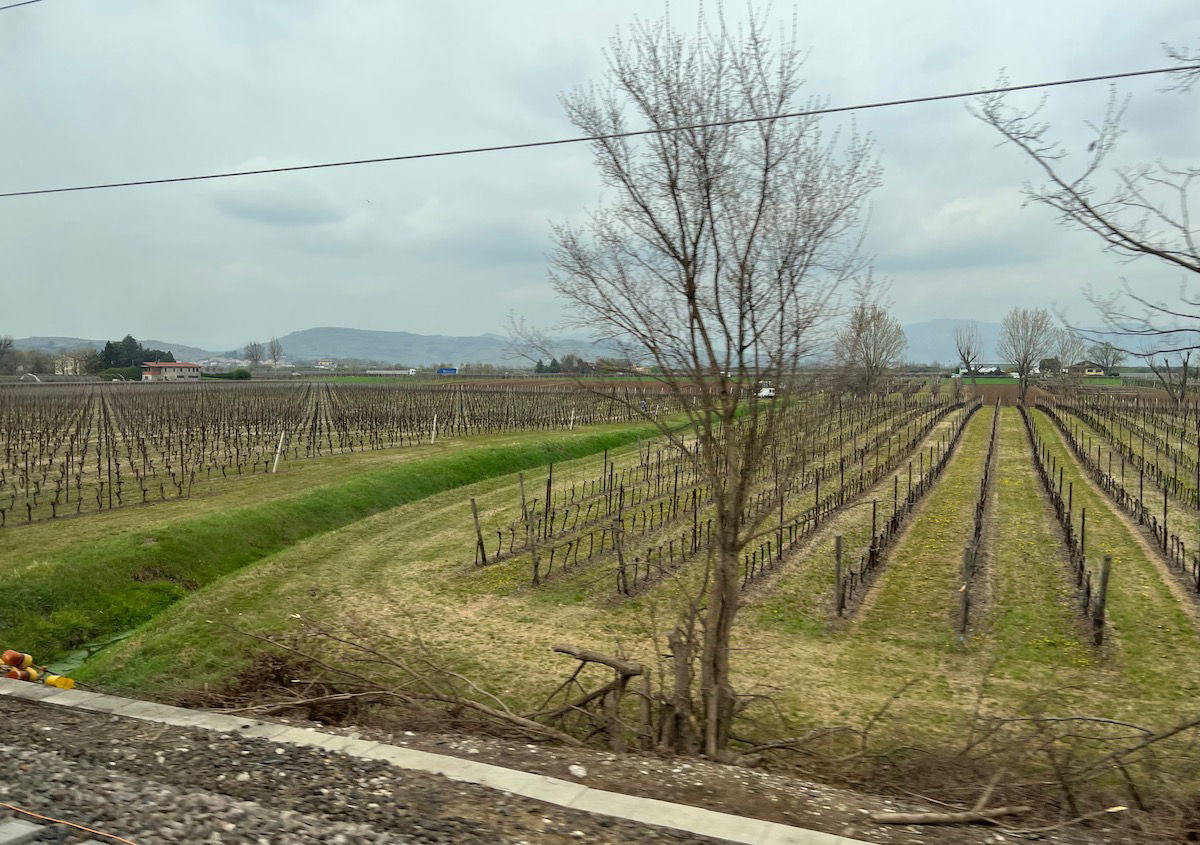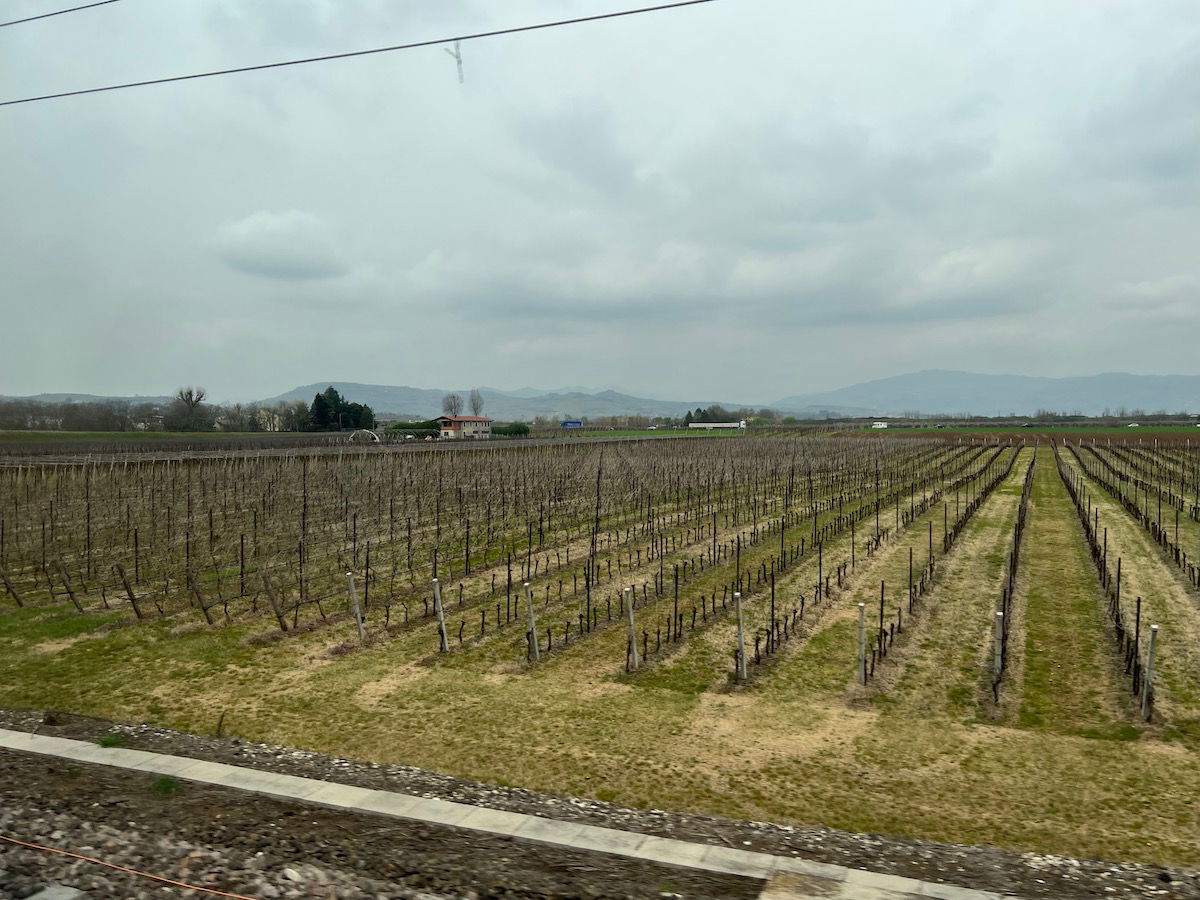 And of course there were also mixed views of the city…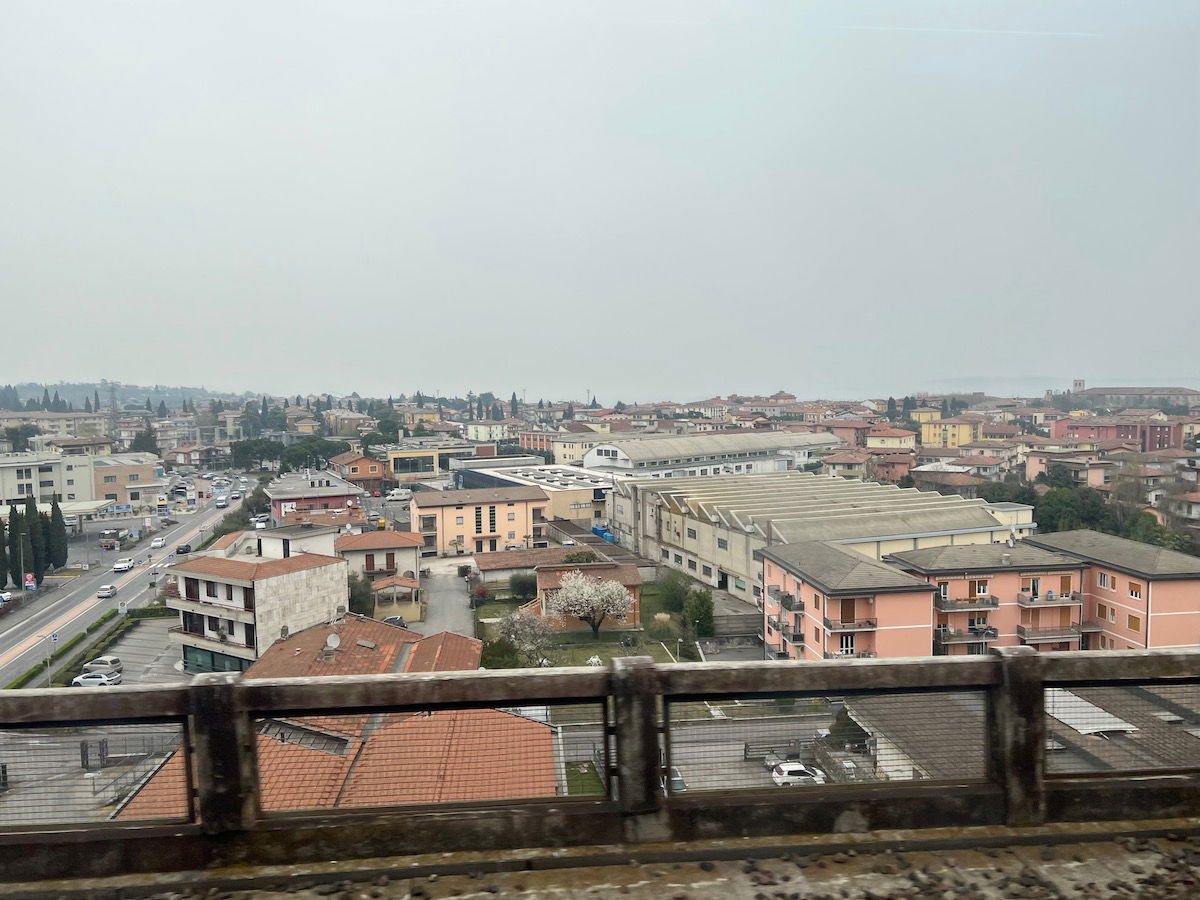 Trenitalia food, beverages and services
Our tickets were checked by a friendly guide about 20 minutes after departure. We could simply show an e-mail confirmation from our tickets, so there was no need to register otherwise.
About 10 minutes later, the flight service began. We were given a choice of three snacks including biscuits, crackers or biscotti. We were also offered a selection of free drinks, seemingly without restrictions (in the sense that we were still asked if we wanted anything else).
We each had espresso and water and then somehow ended up with Cola Zero.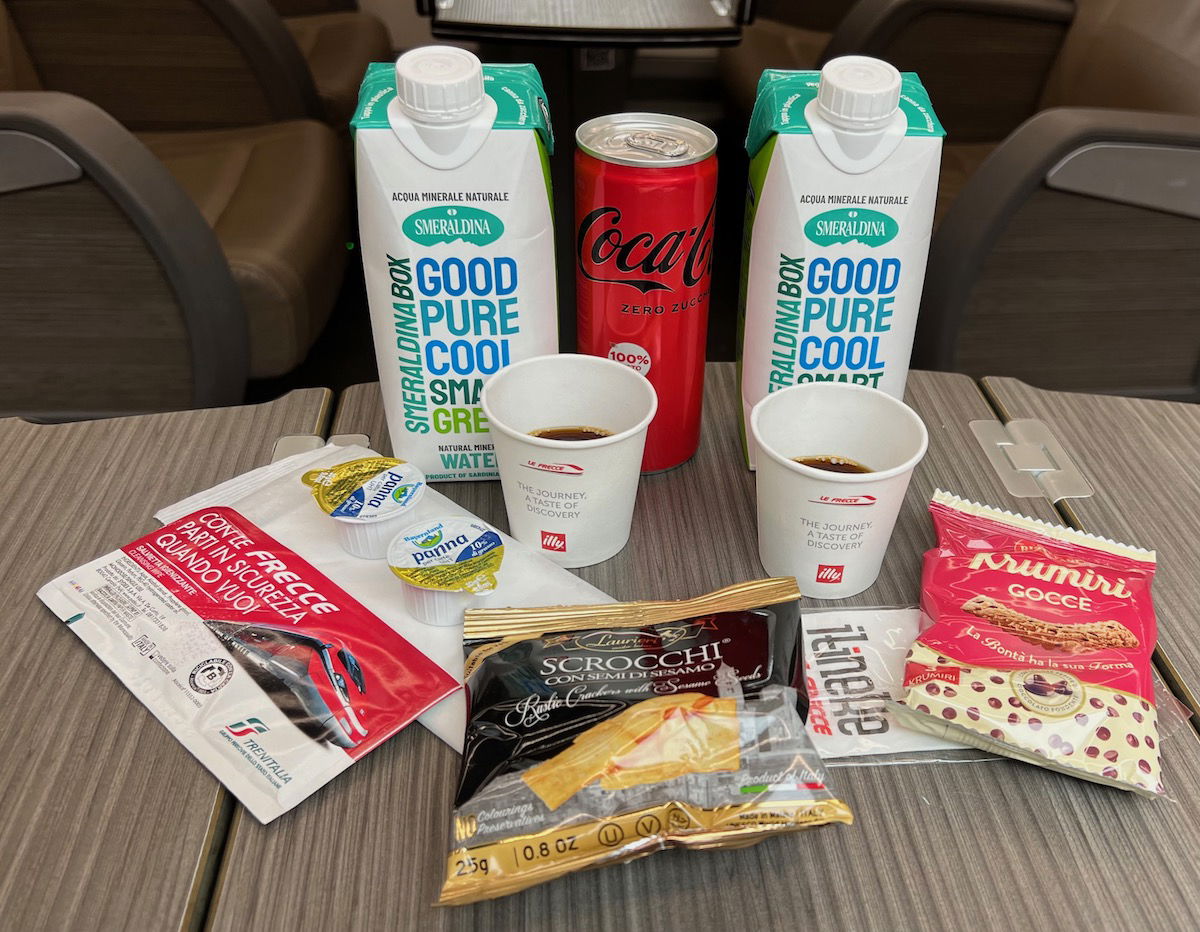 Service in this sector is nothing to excite you (especially compared to our next train ride), but it was still more than enough for a 2.5 hour train ride.
Trenitalia business class Wi-Fi
Trenitalia offers free Wi-Fi internet access. I found the speeds to be good and it saved me from having to turn off my phone.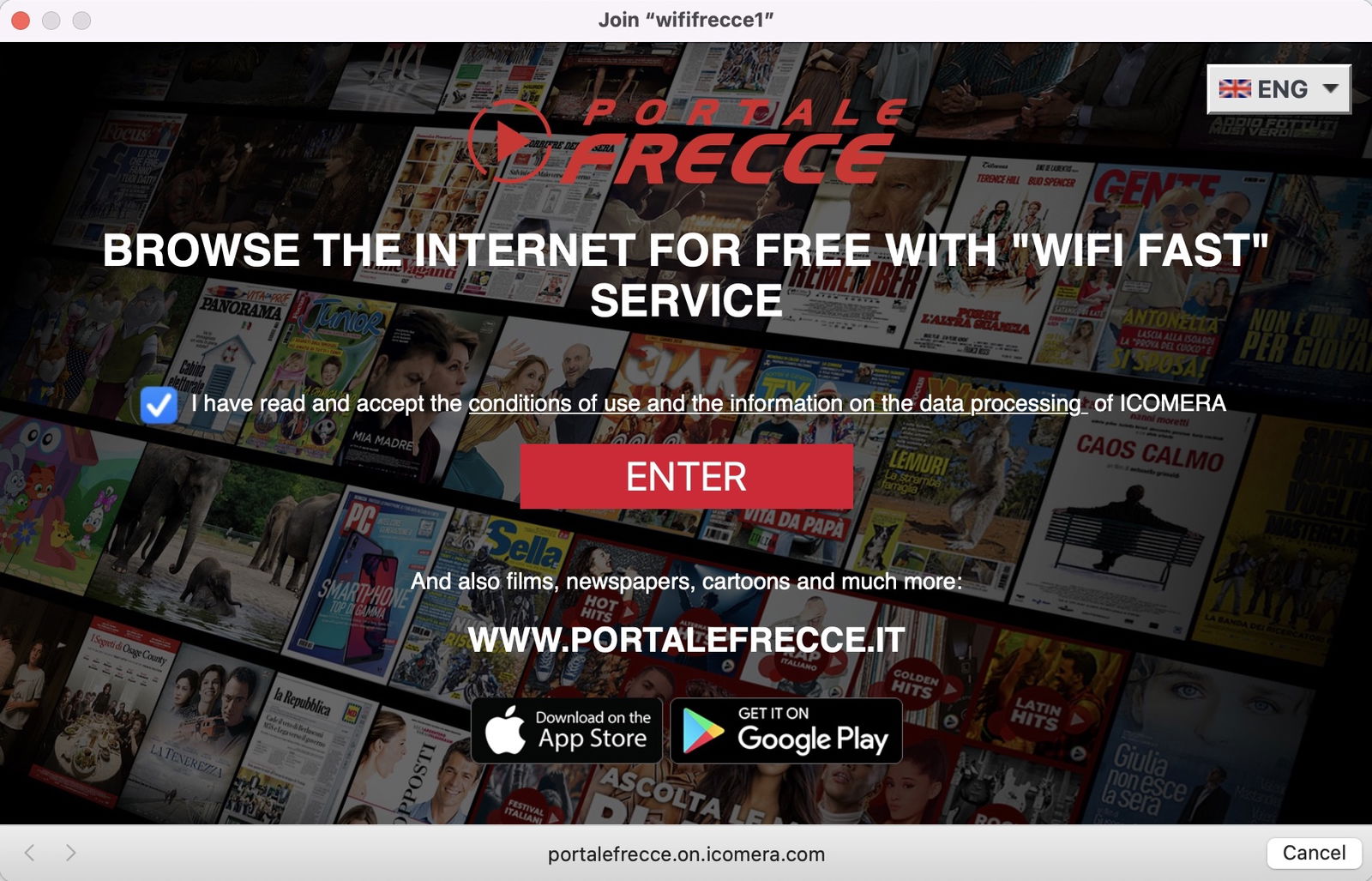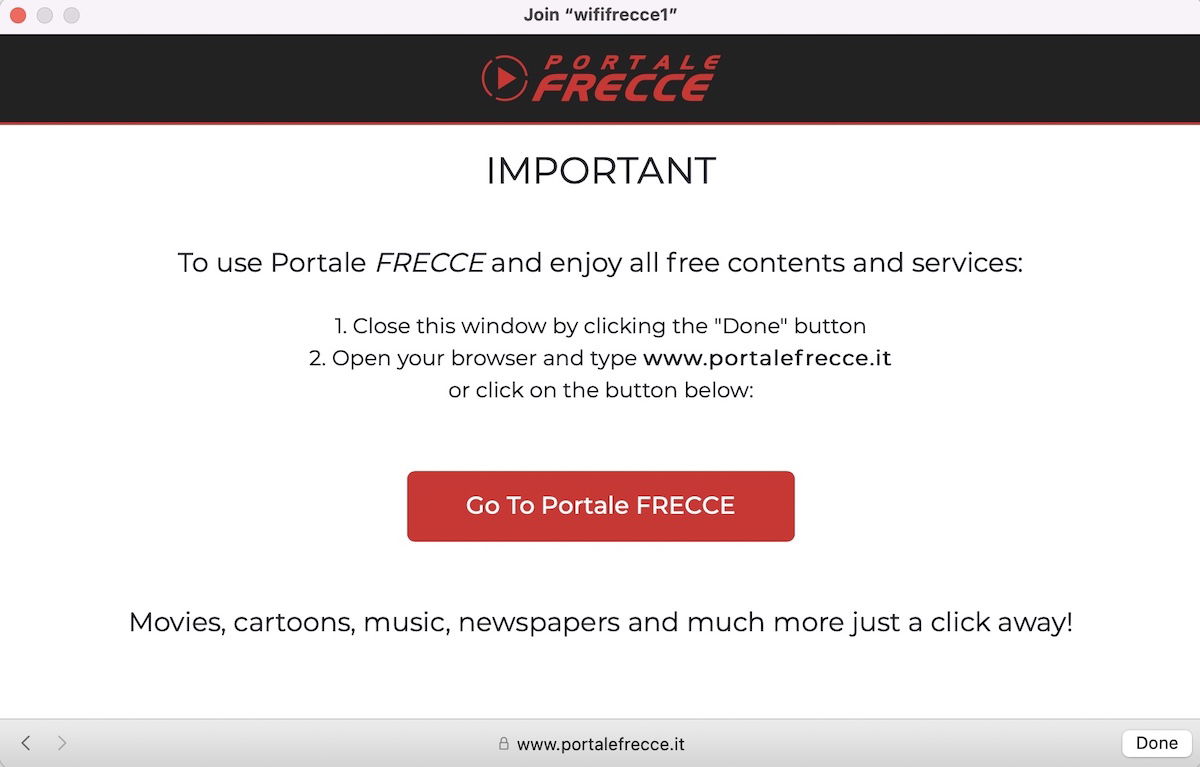 Milan main train station
We arrived at the main train station in Milan around 13:30. Milan Train Station is much bigger than the one in Venice (as you would expect) and getting there from there by taxi was a bit of an adventure. But I will say more about the station in installments about the ride from Milan.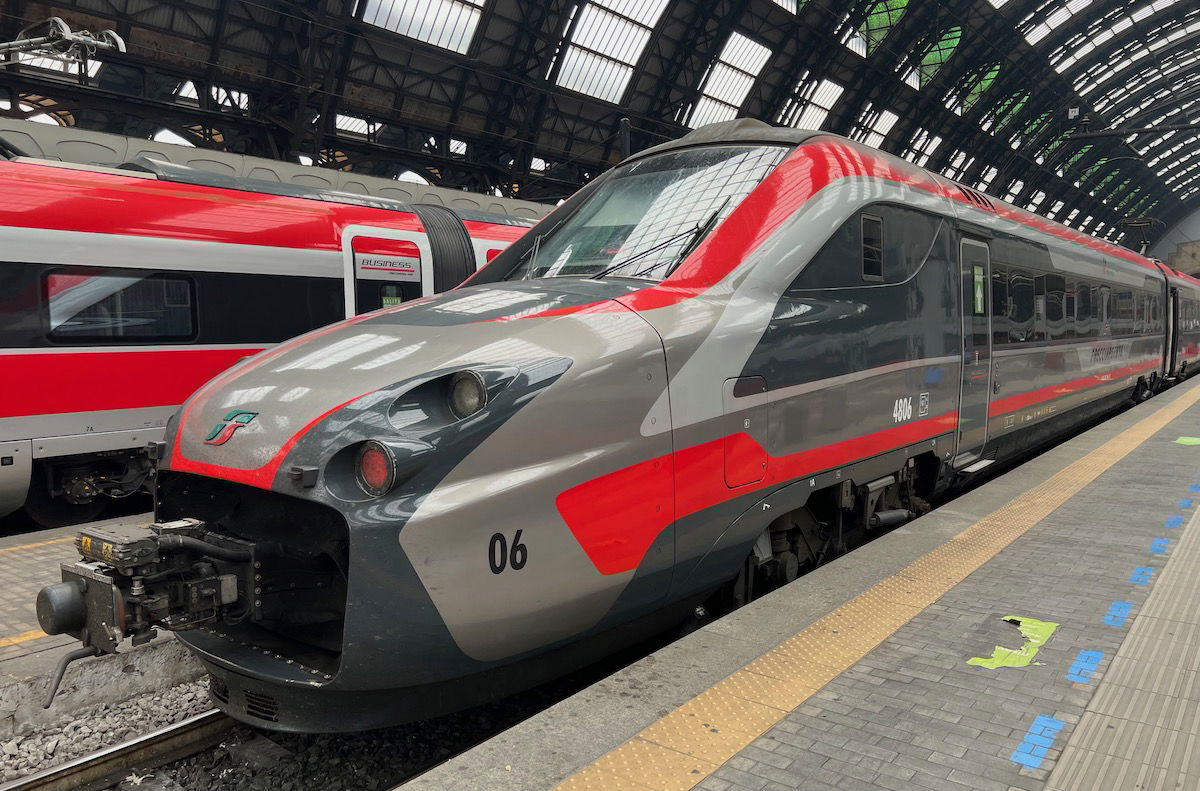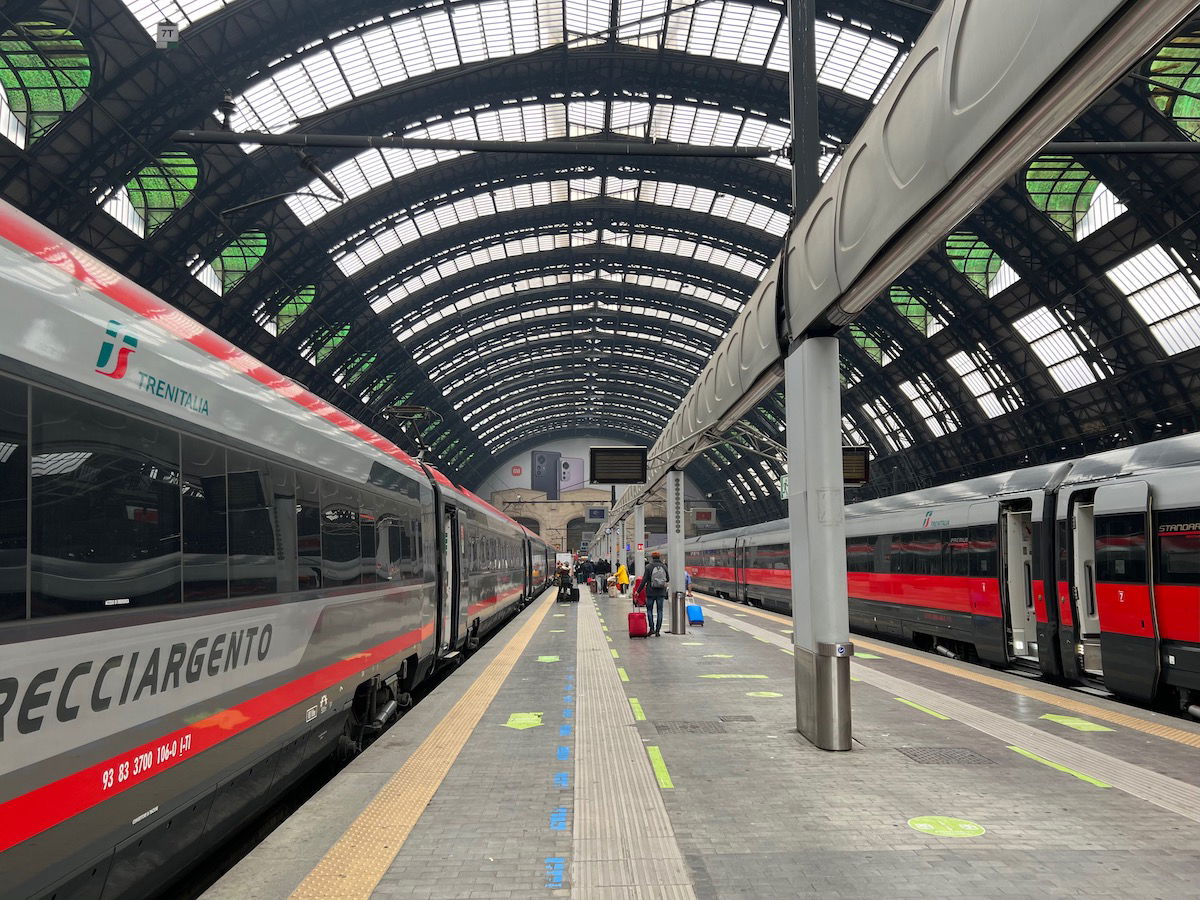 But it's definitely a nice station!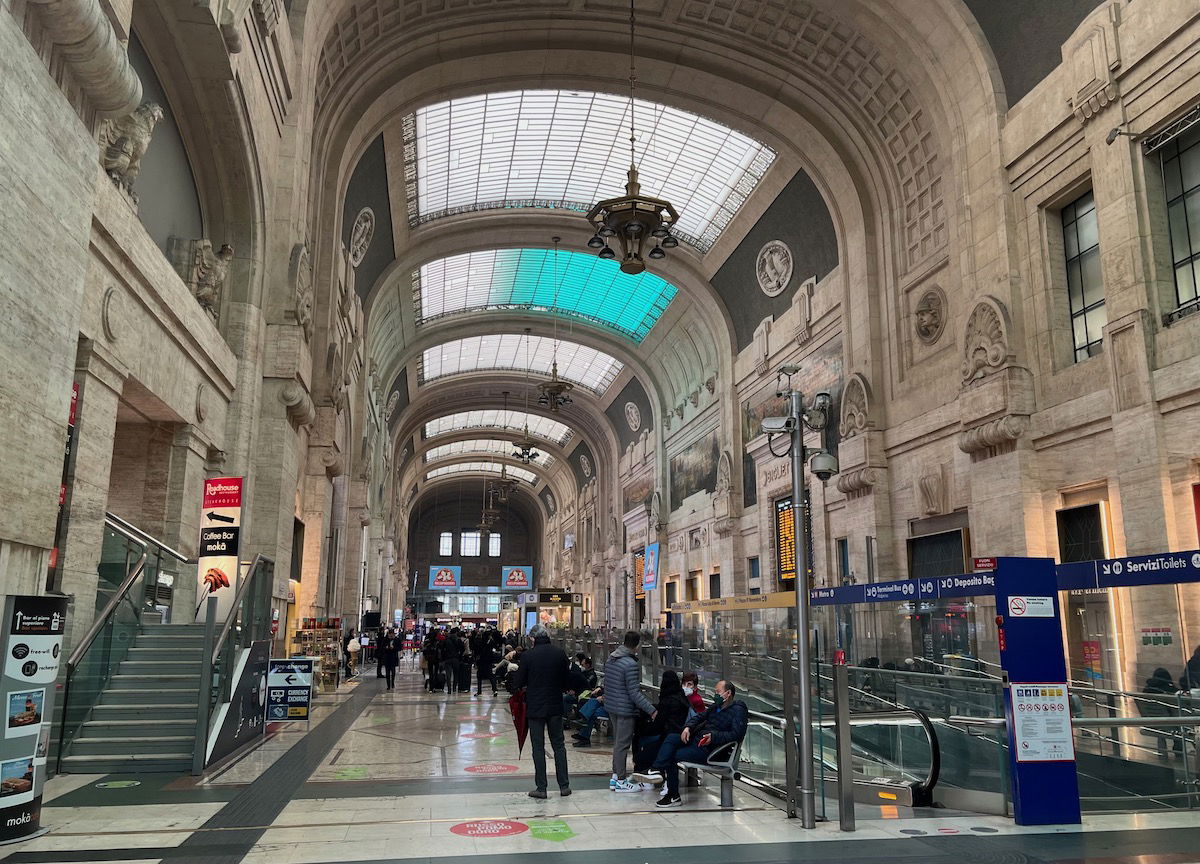 Bottom line
Trenitalia offered a great travel experience between Venice and Milan. The trains were clean, service friendly and the value was quite good for what it was. Traveling around Europe by train is simply much more enjoyable than flying, especially over short distances.
Although this train ride was good, it is a performance class train ride that we had a few days later, and thanks to which I almost became an enthusiast with a full-fledged train, so stay tuned.
If you graduated from the Trenitalia business class, what was your experience?