Suggested: School Library Magazine
Date and time of the event: Wednesday, April 20, 2022 | 14: 00-15: 00 ET, 11: 00-12: 00 PT
With the need to support the social and emotional well-being of students becoming more important than ever, it is important that your library has a reliable assortment of SEL books in its collection. Join the publishing insiders from Jump! Library, Publishing Children's Simon & Schuster and Swank Motion Pictures are looking forward to seeing their new titles SEL, designed to help children develop social and emotional skills and get to know others.
Here are some of the titles featured:
Meaningful music and dancing – In this book, early readers will be free to learn how music and dance can help us focus, relieve stress, and improve thinking. Step-by-step instructions help students write song lyrics, listen carefully to music and dance. Social and emotional learning concepts (SEL) support growth thinking around the world, so give it a try! and the "Grow with Targets" activities at the end of the book further reinforce the content.
A day of noodles and without bones – From the creator of the viral video "Boneless or Boneless" the book TickTock comes a sweet and entertaining picture book that follows the Noodle pug and his man as they navigate their first No Noodle Day – a day of kindness to themselves.
Inside out – The film "Inside Out" provides a good context for social and emotional learning, which, among other things, allows students to visualize how our brains are connected and how life experiences can refresh the way we think and interpret emotions. lead to. This film can also be a great springboard to facilitate conversations around our personal feelings and develop a deep emotional mind.
Carriers:
Laura Villano, Vice President, Marketing and Sales, Jump! Library
Amy Bodoin, Senior Manager of Marketing, Education and Library, Simon & Schuster, Inc.
Brian Edwards, director of education, Swank Motion Pictures
Sponsored by: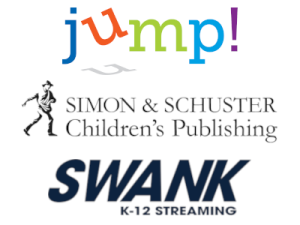 Can't find the date? No problem! Register now and we'll send you an email when the webcast is available to watch the request.
Follow us on Twitter! @SLJournal #SLJSELBOOKS
Need help registering? Send us an email describing your problem.